Many of us have a gut feeling that work at sea runs more smoothly when crew members know each other well and are familiar with their vessel. But objectively, how much difference does it make to bring the same team of senior officers back to a particular ship for more than one voyage? Solent University researchers now have the answer, as ANDREW LININGTON heard at the IMO Effective Crew conference in February 2019…
Shipping companies could reap significant benefits by using 'back to-back' rotations for masters and senior officers, a new research project has shown.
Preliminary findings from the three-year Effective Crew study carried out at Solent University show that the use of 'stable' teams – in which the top four ranks return to the same vessel for more than one voyage – can boost safety,efficiency, morale and motivation. Initial results from the project – which was sponsored by Lloyd's Register Foundation and the TK Foundation, and is due to be completed at the end of March – were presented to a one-day conference at the International Maritime Organization in February 2019.
Project leader Dr Kate Pike told the meeting that the study had been established to examine and understand the benefits and challenges of running a stable crewing strategy for the master, chief engineer, chief officer and second engineer, as opposed to a 'fluid' approach using short-term contracts or constantly changing crew complements.
She said there had been very little recent research into the crewing practices used in shipping, even though labour costs amount to around half the operational budget for most vessels – and studies in other industries such as aviation, professional sports and healthcare had demonstrated the value of the 'stable' model.
'There are many different types of crewing strategies in the shipping industry,' Dr Pike pointed out. 'There are huge complexities and one size doesn't fit all, as every shipping company is unique. However, we have been able to show that in certain situations "stable" is incredibly beneficial.'
The research team based their findings on questionnaires and interviews with a wide range of industry stakeholders – including ship owners, managers, crewing agencies, insurers and seafarers – and also drew from case studies involving one large shipping company and an energy major.
The study examined crewing arrangements on a variety of ship types, with the focus on bulk carriers, containerships, tankers and car carriers.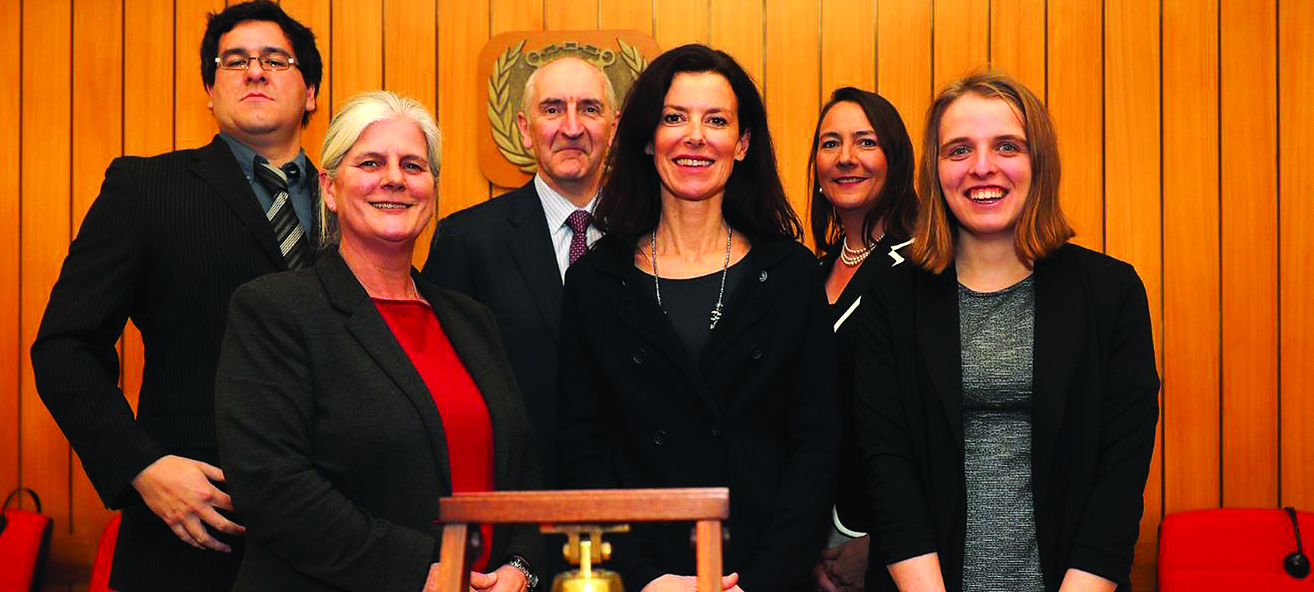 Dr Pike said the research had shown how the shipping industry has no standard crewing pattern – with manning differing across multiple vessel types, multinational seafarers, and varied contractual arrangements.
Crewing policies are also shaped by factors such as market conditions, regulatory requirements, charterer and client requirements, trading patterns and the state of the seafaring labour market, she added.
Phil Barton, head of fatigue and risk management with Easy Jet, said his company seeks to keep crew together on the same aircraft, on paired day duties, as much as possible.
In aviation, he explained, crewing is determined by operational requirements and moderated by the use of fatigue risk management analysis, as well as collective bargaining agreements.
'It's a flexible system, but it is also structured and disciplined,' he noted. 'Daily pairing mitigates against familiarisation, complacency and the potential for personality clashes, while the use of fatigue risk management systems is the way to go as the arrangements are so logical.'
NJC Associates director Chris Wincott, who was part of the Solent research team, said the study had uncovered data to show that stable crewing makes financial and commercial sense for shipping companies – with evidence that increased team familiarity can deliver a 10% increase in performance.
'People who have experience of stable crewing said consistently that they saw greater compliance with planned maintenance systems, improved quality of maintenance onboard and reduced breakdowns,'he added. 'People have a sense of ownership, because they know they are going to return to the vessel that they are on.'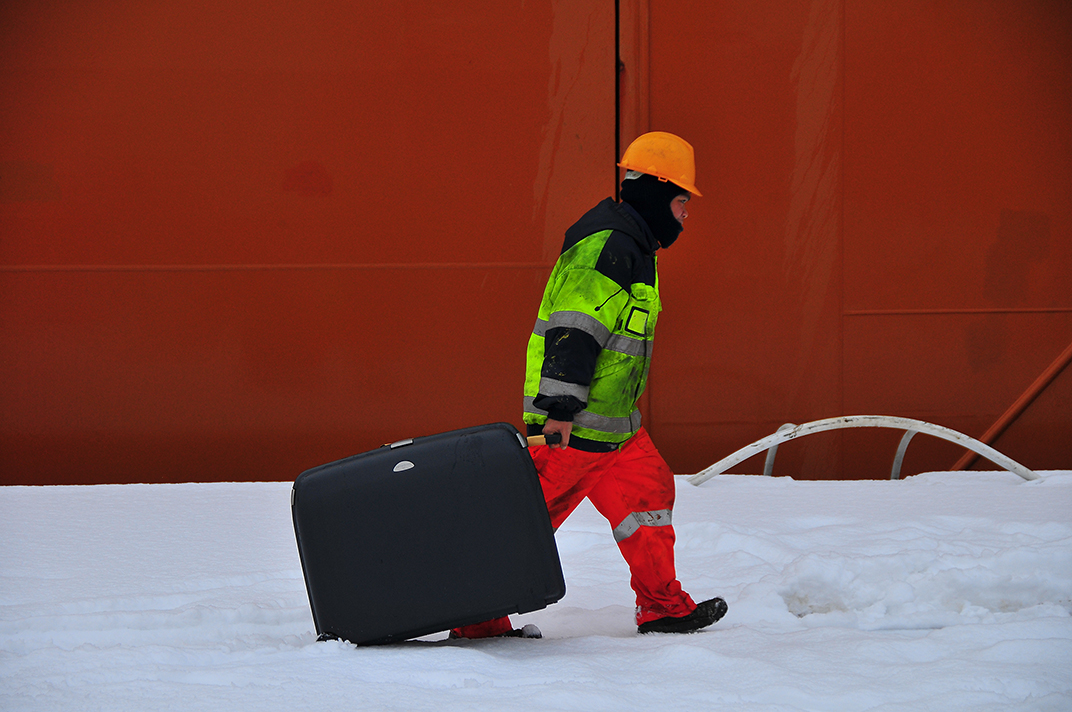 Improving crew retention reduces induction and training costs, Mr Wincott added, and this can also deliver improved inspection and audit results.
Although many companies fail to carry out consistent financial analysis of their crewing policies, the project had shown that stable strategies are linked to improved operational performance, fewer port state control problems, fewer cargo problems, greater knowledge of the vessel and its equipment, improved communication between ship and shore, and reduced handover times.
There are challenges in running a stable model, Mr Wincott admitted. It can mean reduced flexibility for owners and managers, especially in a period of fast change, and there can be issues around travel and visas for some seafarers – particularly when there is uncertainty about where their vessel will be going – as well as a risk of reduced promotion prospects.
'The benefits are also very dependent upon the quality of leadership onboard,' he added. 'There is also a concern that complacency can come in after a time.'
Stable crewing may also be more costly in the short-term, so companies need to use consistent and targeted data to review their systems. Best practice may mean the use of a sort of 'hybrid' system, he noted, and the research aims to help companies to determine whether to implement a certain manning strategy or strategies.
Impact Crew director Karen Passman was also part of the research team. She said the project had showed how stable crewing could improve crew wellbeing, with more opportunities to develop good working relationships, improve communications, and undertake mentoring and on-the-job training.
Although there are concerns that returning to the same ship may lead to complacency, cliques and over-familiarity, she suggested these risks could be avoided by setting a limit – optimally between two and two-and-a-half years – for keeping teams together.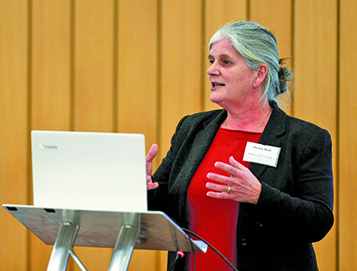 Solent University senior lecturer Nikkie Butt, herself a former seafarer, said clear links could be seen between safety, technical competence and a positive onboard culture.
Feedback from seafarers to the research team had underlined the importance of stability in establishing and maintaining that culture, she added. 'If you are going back to a ship, you will want to look after it because you don't want to return to a godawful mess,' she pointed out.
Dr Pike said the study had shown the importance of supporting and developing senior officers to effectively lead and manage crew through regular leadership training and evaluation.
'Team stability within the top four officers onboard can produce improved performance through greater familiarity with the team and vessel, and higher levels of ownership and sense of responsibility and accountability,' she concluded.
---
Tags