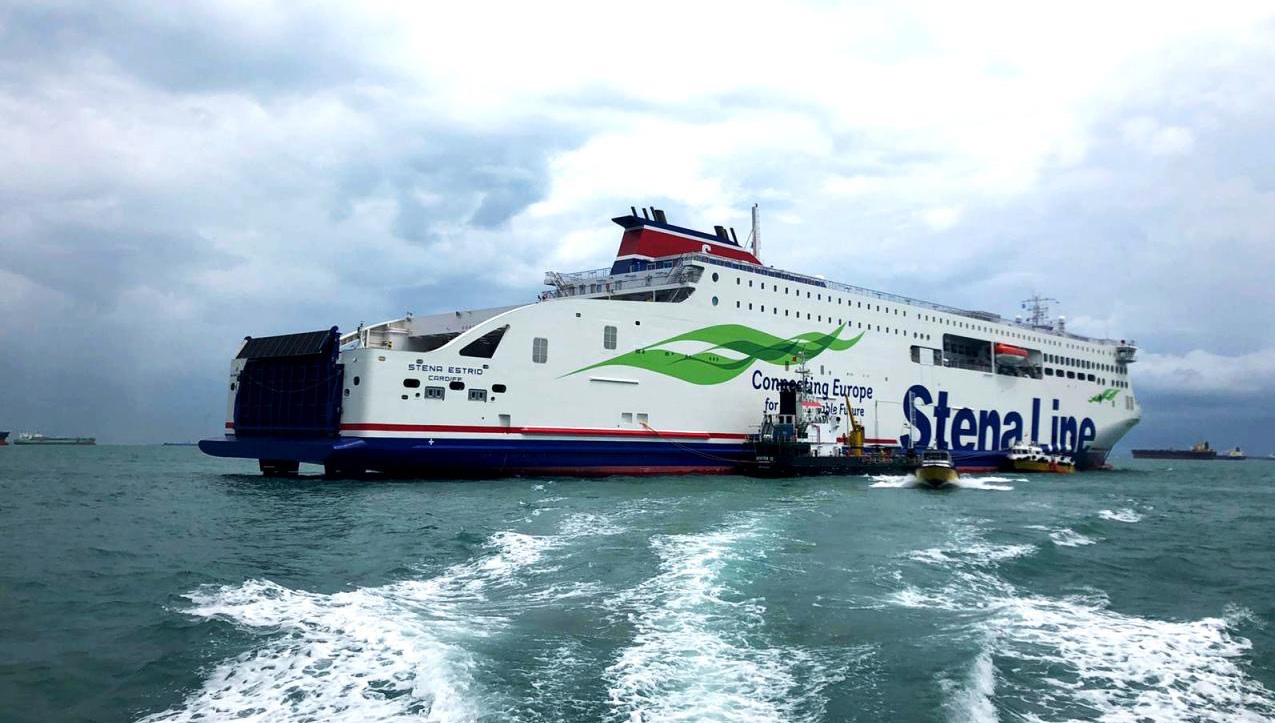 The first of three new Stena sisterships entered into service on the Irish Sea on Monday 13 January 2020, representing a significant boost to UK ferry capacity – with one extra deck officer for each watch improving employment opportunities for Nautilus members. But concerns remain about Stena's choice of flag for the vessels. Andrew Draper reports
Stena Line's new ro-pax Stena Estrid has gone into service on the Holyhead–Dublin route with the question of the vessel's flag at issue.
The vessel was switched to the Cypriot flag at one of its stops en route to the UK from China. The other new buildings due to follow on the Irish Sea routes will also be registered under the Cyprus flag.
A spokesman for Stena confirmed the flagging arrangement: 'Stena Estrid is Cyprus-flagged and the next two will be as well. Stena Edda has already been registered in Cyprus.'
The spokesman confirmed reflagging was due to Brexit. 'We need the flexibility to be able to move our ships to any location,' he said. 'And we already have an office in Limassol.' He noted that many of Stena's competitors also use Cyprus as a register.
Advanced operation
Stena's officers have welcomed the decision to add an extra deck officer to each watch on the new vessels.
Nautilus national ferry organiser Micky Smyth said: 'The introduction of the Stena Estrid on this busy route ensures that our members as maritime professionals will have job security for many years.
'The news that the Stena Edda has been handed over to Stena to replace the Stena Lagan also bring job security for our members on the Belfast-Liverpool route.'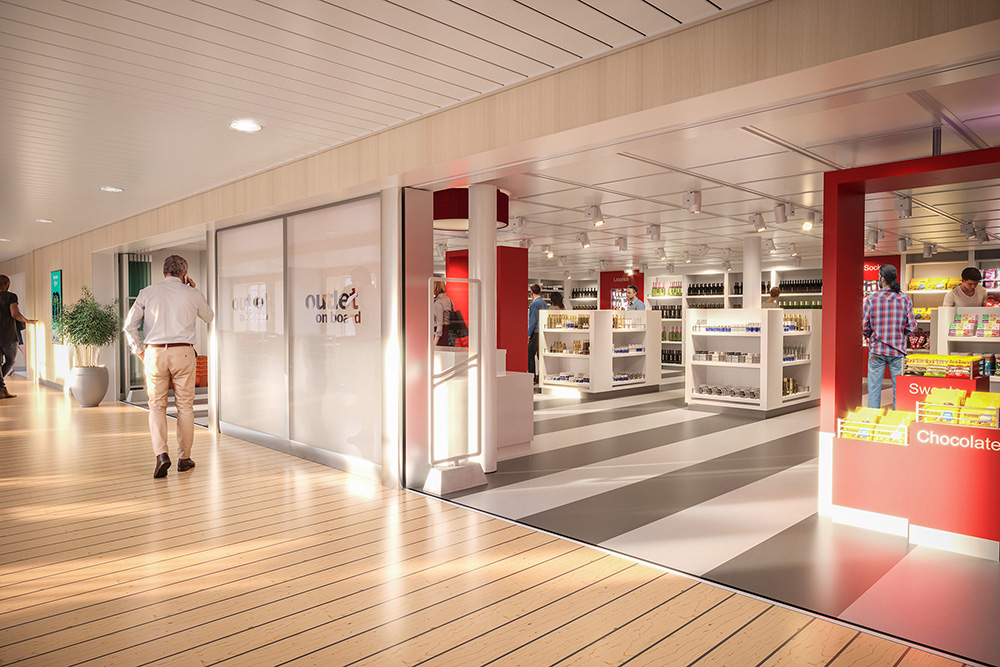 Stena Estrid is part of a £500m investment by Stena RoRo into five new ro-paxes and port infrastructure upgrades.
It is the first of three new ferries on the Irish Sea routes operated by sister company Stena Line.
Stena claims the new vessels will be among the most advanced in operation and far larger than current standard ro-paxes. The investment, confirmed by Stena, includes new berths and gangways.
In 2020/2021 Stena will add sister ships Stena Edda and Stena Embla to the fleet, which will increase freight capacity on the Belfast-Liverpool route by 20%. Stena Edda was handed over in Weihai on 15 January and was due to leave in late January on the six-week journey to Belfast.
Stena Estrid has freight capacity of 3,100 lane metres, meaning a potential 50% increase in freight tonnage, with space for 120 cars, 1,000 passengers and some 70 crew members.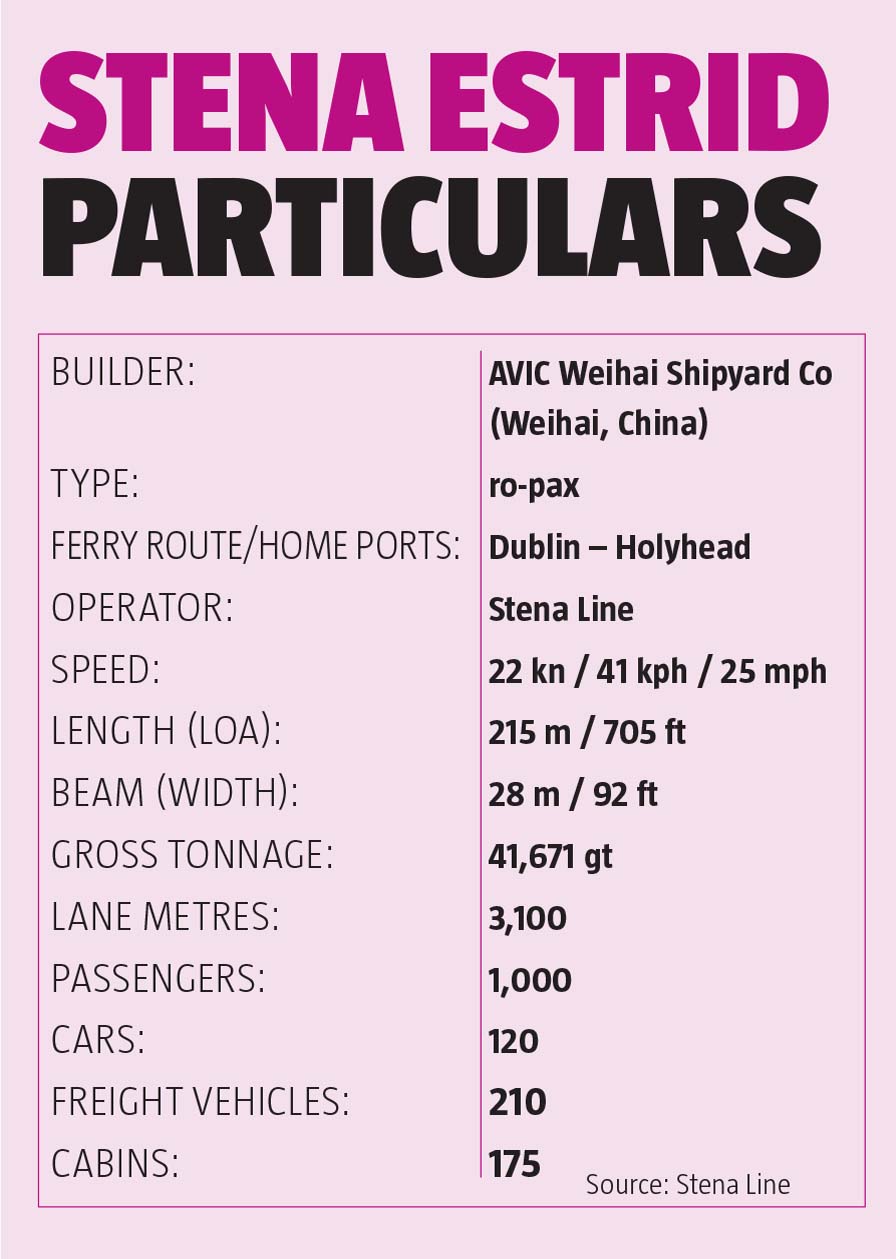 Fourth engineer Colm Mooney is the Nautilus liaison officer on the vessel. He said that the £60m ship, built at China's AVIC Weihai Shipyard, not only represents a significant boost to capacity for the route, but is a major technological advance too.
The 53-year-old, who started his maritime career as a motorman before training as an engineer, said: 'I've been on ferries for 32-33 years and this is the most impressive one I've ever seen.'
Estrid is the first of nine E-Flexer ro-paxes ordered by Stena RoRo. The E-Flexers 'will create a new standard for emissions, cost and energy efficiency, as well as performance,' according to the company.
The new ro-pax has seven engineers and a total of 15 officers onboard, with one extra deck officer for each watch, a move supported by Mr Mooney.
'Everything here is geared up for the environment,' he said. Our sewage system is state-of-the-art. It puts clean water into the sea but no solids whatever.'
The oily water separator content of the discharge is less than 5 ppm, far less than the 15 ppm limit. All electrical equipment is variable frequency driven. A computer monitors and sets efficiency levels, controls speed and fuel consumption and results in approximately 33% less fuel being used. The vessel can run on Liquefied Natural Gas (LNG) and methanol, as well as low-sulphur diesel.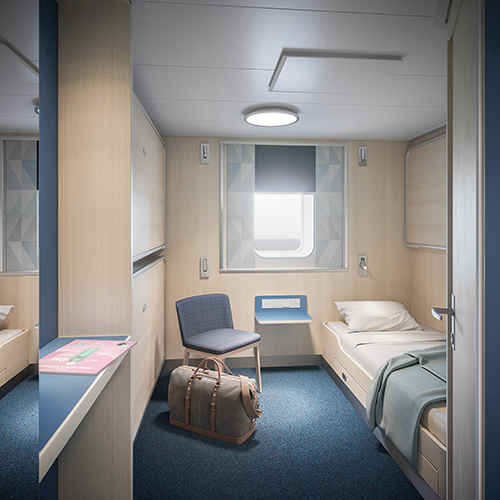 Passenger areas are equipped with large screen TVs, touch screen self-service for meal and room bookings.
'I've been on ferries for 32-33 years and this is the most impressive one I've ever seen.' Fourth engineer and Nautilus liaison officer Colm Mooney
Bulking up
The switch to bigger freight tonnage capacity is not unique to Stena. On crossings of the English Channel, Brittany Ferries and DFDS are also investing in new, bigger capacity, vessels.
The belief is that freight volumes will continue to grow, despite the uncertainties of Brexit.
As for the Holyhead to Dublin route, Mr Mooney says capacity is the main change to the offering. Freight hauliers on the route can reach Dover for Continental services the same day.
'We started the route about 10 years ago and it's proved to be really popular because of the timing. You can get out of Dublin at 02:00 hrs, which gets you to Holyhead at 05:30hrs. It's great for the freight hauliers, they love it. They can get to market on time and to London mid-morning.'
The service is also popular with summer day trippers, not least football fans heading from Dublin.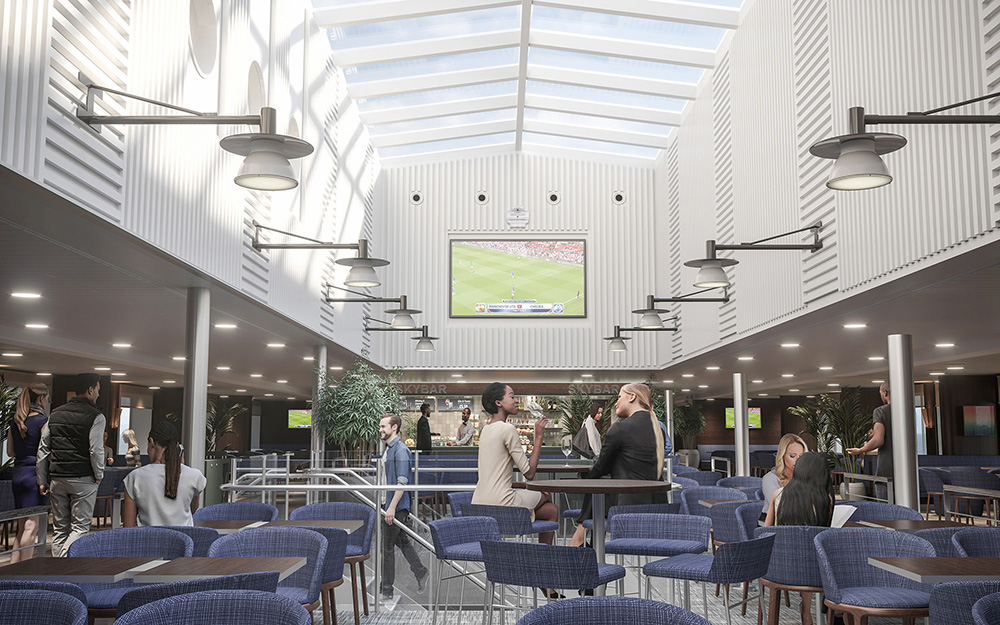 As the Telegraph went to press, Stena was yet to appoint a godparent for the Estrid.
A Stena spokesman says an offer was made in a letter to the Irish Taoiseach, Leo Varadkar, and his partner Matthew Barrett, but that no reply has yet been received.
The invitation for the naming ceremony in March will stand, even if Mr Varadkar fails to be re-elected in the Irish general election on 8 February.
---
Tags