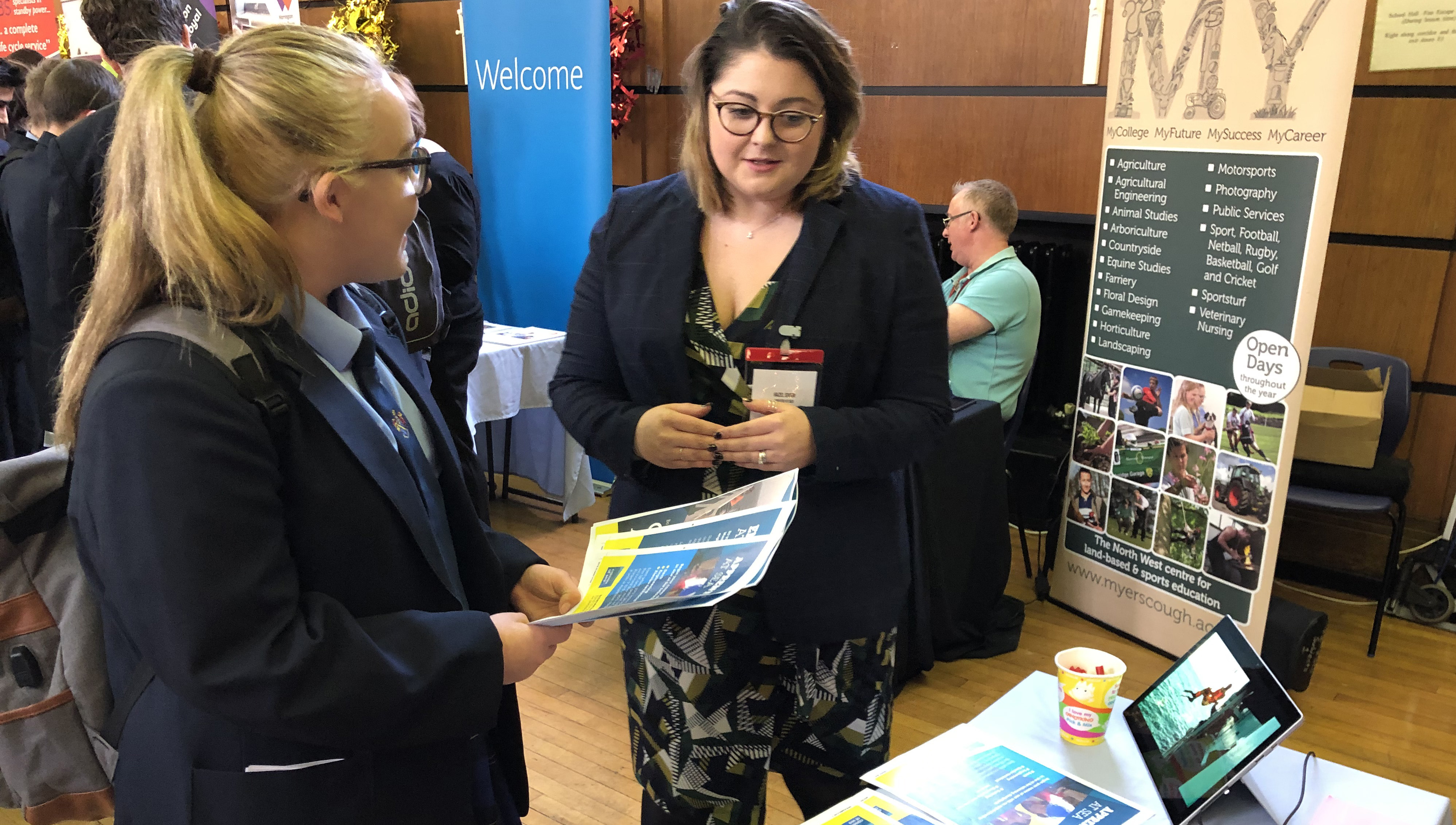 Who better to inspire today's teenagers to go to sea than the people who've lived the life themselves? If you're based in the UK and would like to share your experiences of seafaring with young people, you could become a Careers at Sea Ambassador. RACHEL GURNETT of the Merchant Navy Training Board explains what's involved…
You may already be aware of Careers at Sea – the UK Merchant Navy Training Board's promotional campaign. We aim to encourage young people to take up a career in the Merchant Navy as an engineer, ETO, navigating officer or in ratings roles. Experience has taught me that young people are interested in a career at sea. They want to find out more, and we are seeking to make that as easy as possible.
Part of the Careers at Sea programme, supported by Nautilus International, is our Ambassador scheme. We have a team of volunteers who work, have worked or are in training for a career at sea. All of them have worked onboard ship and can share their experiences – there is nothing like first-hand stories to inspire! Their other common factor? They are all passionate about communicating what a life in the Merchant Navy can offer – the lifestyle, a great career and experiences like no other.
There is little doubt that our Ambassadors are key to making the Careers at Sea campaign as successful as it is. They visit schools and youth groups around the UK promoting career pathways into the Merchant Navy. Hearing their stories of time at sea inspires and encourages young people to consider roles they can undertake, whether that be a cadetship or apprenticeship. Here are a few things the Careers at Sea Ambassadors had to say about their experiences as volunteers.
Ally has provided a picture of the table he set up: 'It was designed to catch the eye. Even the teachers and other exhibitors were drawn over to the table'. He says that the visitors were telling stories of the experiences they have had onboard different vessels, and the young people were engaging with the material, asking questions like 'What qualifications do I get?' and 'How much can I earn?' Adding to this by saying 'the Merchant Navy is a way of life', he is able to promote Merchant Navy careers as well as what the wider maritime Industry can provide. He also highlights that 95% of trade is transported by sea – everything from cars to mobile phones – relating it directly to the young people: 'It was almost like a light had been switched on in some.'
Requests for Careers at Sea Ambassador visits are flooding in from schools and youth groups
Hazel also represents Careers at Sea as an Ambassador in schools. She says: 'Sharing knowledge to potential cadets has proven beneficial not only to nautical education providers and sponsorship companies but to the future generation of trainees.'
She adds: 'It has been a privilege to raise awareness, challenge and protect the reputation of the industry and expand the social reach of the Merchant Navy. Over the last decade my communication skills have been enhanced by the experience of interacting with young people and education providers. Ensuring information reaches areas where an awareness of maritime careers isn't present and strengthening ties to the industry in areas with a strong maritime heritage are the reasons I continue to represent the Merchant Navy for the sake of future generations. And we are all ambassadors for our industry when we engage with friends and family – sharing as much or as little as we like about what we do and what it takes to achieve a successful maritime career.'
There are plenty of ways that our Ambassadors advise young people to enhance their knowledge of a career at sea. Clive explains how he encourages those interested to attend a nautical college open day and find out more on the Careers at Sea website. Our website is constantly updated so people can find the nearest college location and the next date they can visit. By providing a range of ways that young people or children can engage, Ambassadors like Clive can help capture the attention of the future generation of seafarers.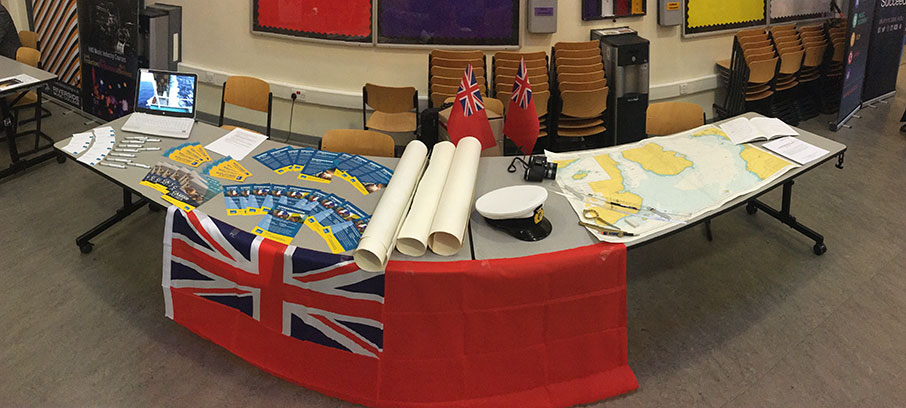 The opportunities are available, the audience is ready; we can play a huge part in promoting the Merchant Navy and the careers people can build within it. With National Careers Week (4-9 March 2019) fast approaching and requests for Ambassador visits flooding in from schools and youth groups, we'd love to hear from you if you can help. All you need is experience of time at sea and a passion for inspiring more young people to embark on their own Merchant Navy careers. Just get in touch with us via our website or our social media pages.
Visit the Careers at Sea website. Find us on Facebook at www.facebook.com/careersatsea, and our Twitter handle is @careersatsea
---
Tags