Held on 8 March each year, International Women's Day is a significant date in the calendar of the trade union movement, and an opportunity for the maritime industry to redouble its efforts to recruit and retain more female seafarers. SARAH ROBINSON, DEBBIE CAVALDORO and DEBORAH MCPHERSON report on a series of events and announcements organised around IWD 2019.
Mutual support for members at the Nautilus Women's Forum
A lively meeting of the Nautilus Women's Forum was held on International Women's Day in the Union's London office, where members discussed the importance of mentoring and sharing experiences.
One member pointed out that she had never worked on a ship with any other women in the crew. This meant she had had no opportunity to talk to someone in the same position as her about the particular challenges facing women at sea, and had little idea how other female seafarers had developed their careers and balanced work with family life.
By coming to the Women's Forum, this member was immediately able to make some new female friends at different stages of their careers who were happy to act as informal mentors.
This is an extremely valuable aspect of the Forum, the members agreed, and more action is needed to encourage women to come to the meetings - and to stay in touch the rest of the time.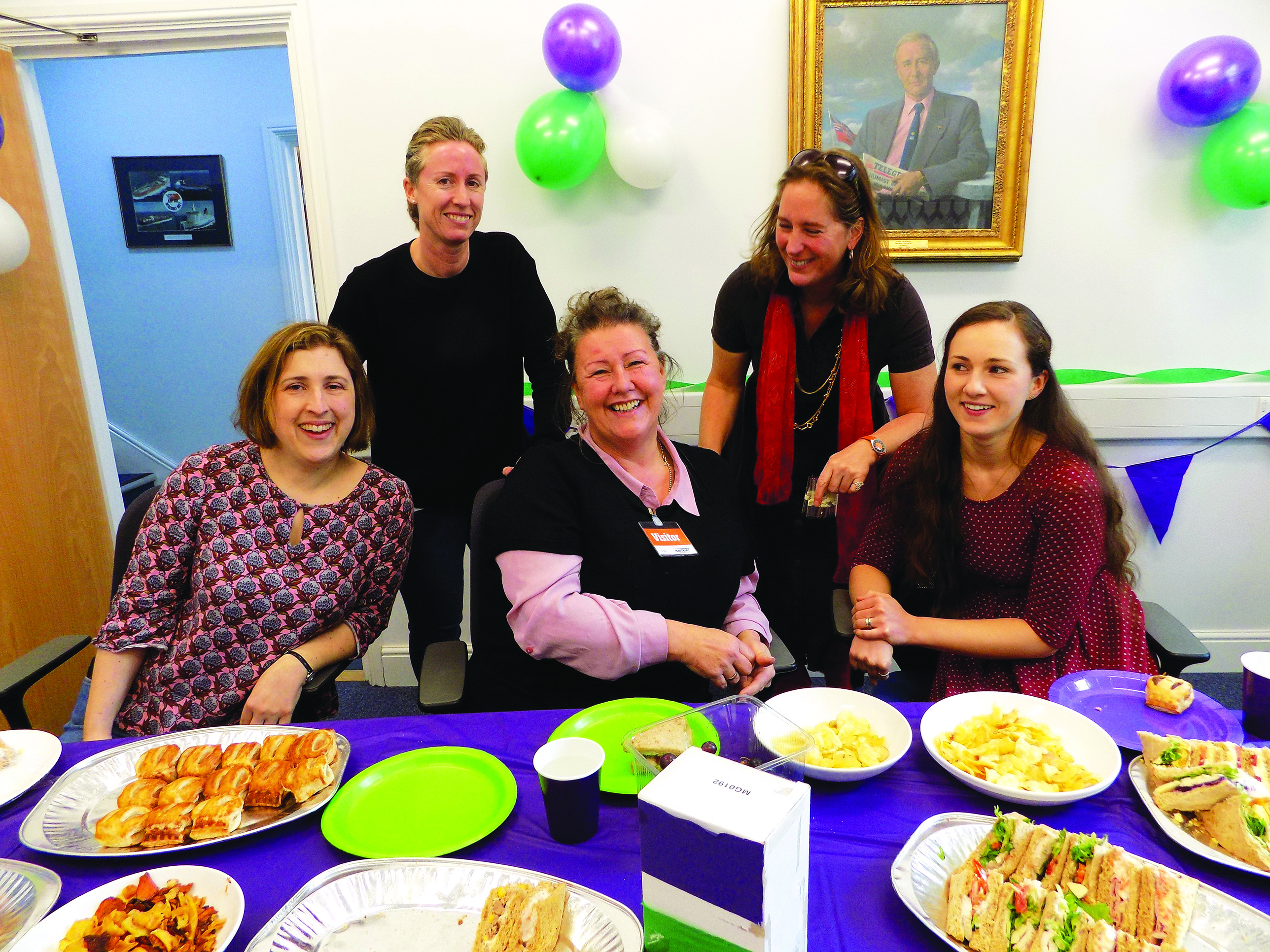 To help achieve this aim, the Forum's chair, Captain Jessica Tyson, will be leading efforts to set up a private group (or groups) on social media for female Nautilus members to ask questions, share experiences and even arrange to meet up for a drink. An initiative of this kind has been tried in the past with only limited success, but it was agreed that advances in technology, combined with the Union's drive to promote mentoring, make this a good moment for another attempt.
An interesting example of how women's experiences at sea can differ from men's was highlighted by two Forum members who had needed to get their work clothes altered at home to fit properly.
This issue has affected many female seafarers, and is not just about having smaller sizes available of boiler suits and protective clothing: a garment designed and shaped for a man's physique can sometimes sit so poorly on a women's body that it puts her in danger.
Mentoring schemes could provide individuals with advice on how to raise issues like this with their employer, and Nautilus can also provide support - either directly to a member or by reminding employers of their obligations to the safety of all staff. The dedicated email address for female members to contact the Union is women@nautilusint.org.
The Women's Forum meeting was followed by an additional event to celebrate women's contribution to the maritime workplace, as members joined Nautilus staff for an International Women's Day buffet lunch.
Top image: L-R Nautilus staff member Sarah Robinson with Women's Forum members Lisa Jenkins, Dawn Franklyn, Jessica Tyson and Lorna Baird at the Union's IWD lunch following the Forum meeting Image: June Cattini-Walker
The Union's motion called on the TUC to help secure progress on mentoring
Nautilus representatives speak up at the TUC Women's Conference
Nautilus members Kate Allen and Jenny Matthews joined industrial organiser Lisa Carr on 6-8 March to form a delegation to the 2019 TUC Women's Conference in London.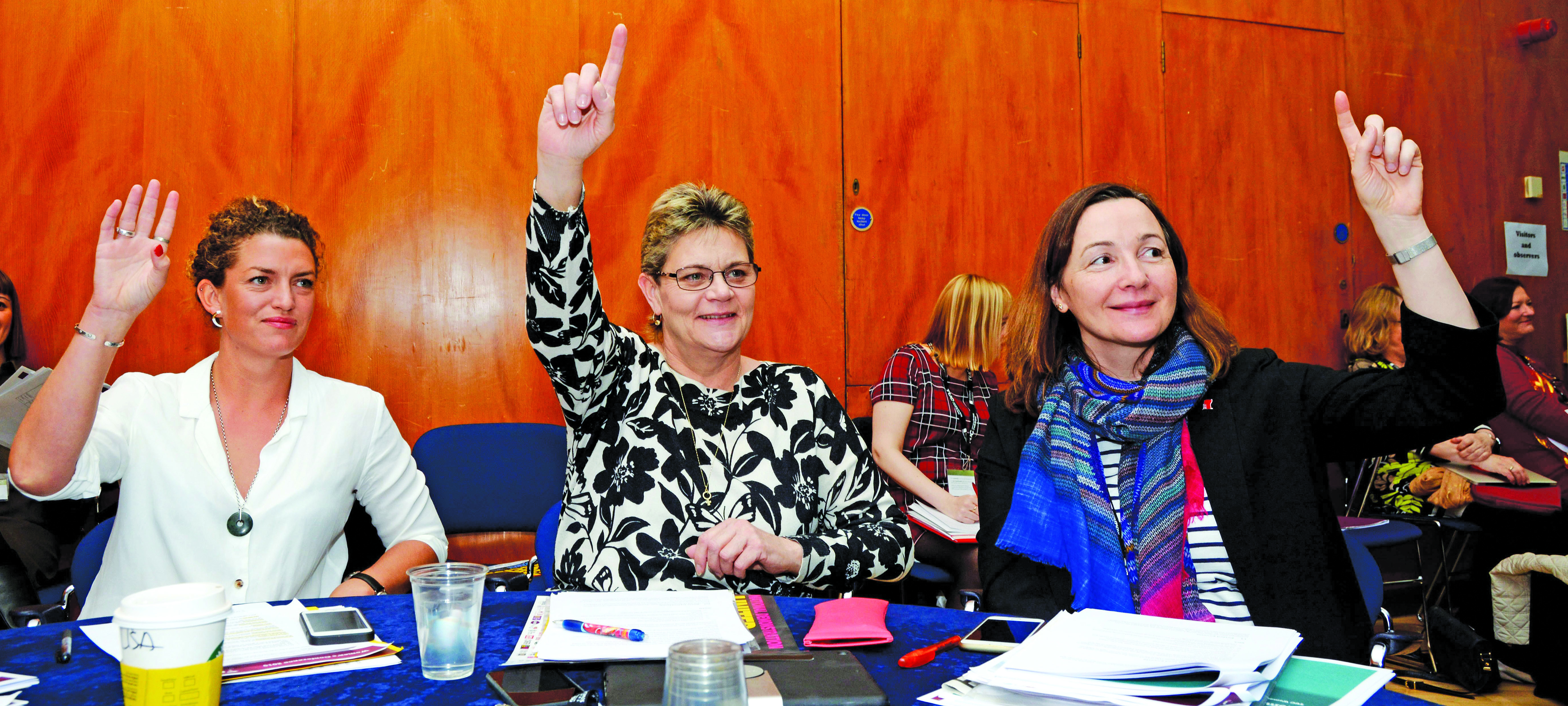 The Union's motion to the meeting called on the TUC union federation to help secure progress on mentoring in the maritime industry by acknowledging and adopting recommendations from a Solent University study supported by Nautilus.
Ms Allen said she had enjoyed the experience of being a first-time delegate and first-time speaker at the conference. 'After replying to an email from Lisa Carr to volunteer for the upcoming Conference, I did not expect to be able to deliver a speech to over 300 women from various unions across the UK and Ireland,' she added. 'After reading the RMT's motion on women at sea, I felt compelled to add my support. My fellow seafarer Jenny Matthews (pictured) spoke on behalf of Nautilus to deliver our motion on Adoption of Best Practice Mentoring Schemes, and she was also compelled to speak to condemn sexual harassment at work.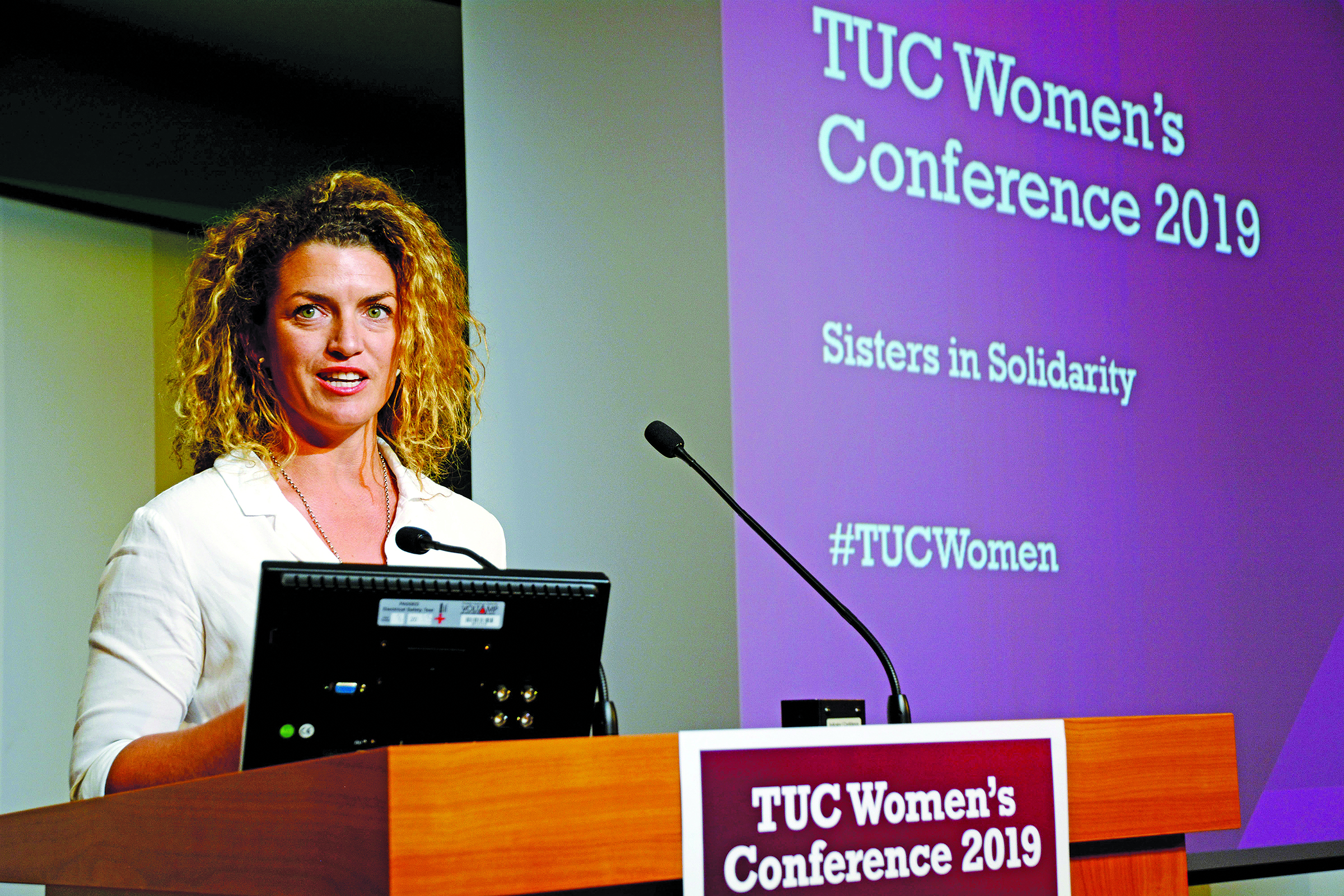 'It was a busy three days listening to fellow working women and to guest speakers such as the TUC president Mark Serwotka, the TUC general secretary Frances O'Grady and Dawn Butler, the shadow secretary of state for women and equalities.
'The Conference met to vote on this year's motion to take to the TUC Conference later in the year. In total there were 42 motions from a range of issues facing women in the workplace today. These included Closing the Gender Pay Gap and Sexual Harassment at Work by Unison, Period Poverty by CWU and Youth Mental Health Crisis by ASLEF; all extremely worthy causes. The chosen motion was Period Poverty.'
More stories on the IWD 2019 events
---
Tags