There's growing pressure for the UK government to revive the idea of a Merchant Navy training ship. Nautilus visited one of the US maritime academy vessels to see how the concept works when the ship made a goodwill call to Glasgow. ANDREW LININGTON REPORTS...
A training ship that can accommodate almost the entire UK cadet intake of 2017 sailed up the river Clyde this summer on a visit to meet the trainees' counterparts at City of Glasgow College and to attend Glasgow's graduation ceremony for over 250 officer cadets and marine professionals.
The 14,557gt Empire State VI made the call to Scotland as part of its annual 100-day summer training voyage with more than 500 cadets and almost 100 regular crew – including training officers, catering staff and a librarian – onboard.
Built for the States Steamship Company and launched in 1961, the ship was in commercial service until 1986 before being taken over by the US Maritime Administration. Converted to its training role in 1988, Empire State VI has been operated by the SUNY (State University of New York) Maritime College ever since and it includes classrooms, simulator and laboratory facilities.
SUNY is one of six state maritime academies, which all operate training ships. Empire State VI can accommodate up to 600 cadets, with new trainees undertaking 50-day voyages and senior cadets doing a full 100 days. A crew change involving 240 cadets was taking place during the Glasgow visit.
SUNY is the largest US maritime academy and takes about 350 of the 1,500 US cadets starting their training each year. There's still plenty of interest in seafaring careers, and many cadets are looking to work in the cruise and offshore oil sectors.
'The opportunities available to our students are amazing,' said SUNY first lady Kim Alfultis. 'You can do anything with a maritime degree.'
Demand for SUNY maritime students is high and the college says 98% are employed within three months of graduation. About 75% train for their deck or engineer credentials, with the remainder studying for maritime-related jobs ashore.
Tuition fees are in the region of US$25,000 a year, and while only a few companies sponsor cadets, many of the trainees are able to benefit from a wide variety of scholarship programmes.
Mrs Alfultis says the training ship provides cadets with a concentrated, practical real-life learning experience. 'It is great to see them bond, learn new skills and fi x problems during the voyage,' she adds. 'You learn how to work with other people, and without this training platform we could not give them the same consistency of training.'
The US has discovered that these vessels are very valuable not just for training but also as natural disaster response assets.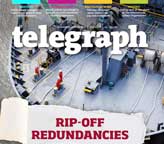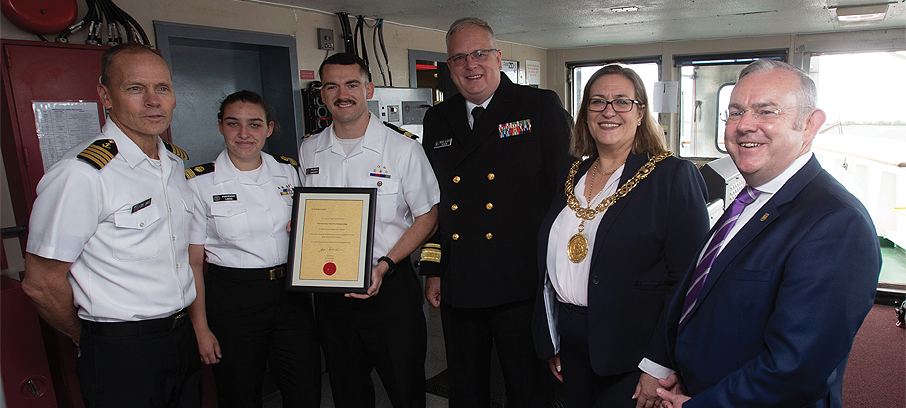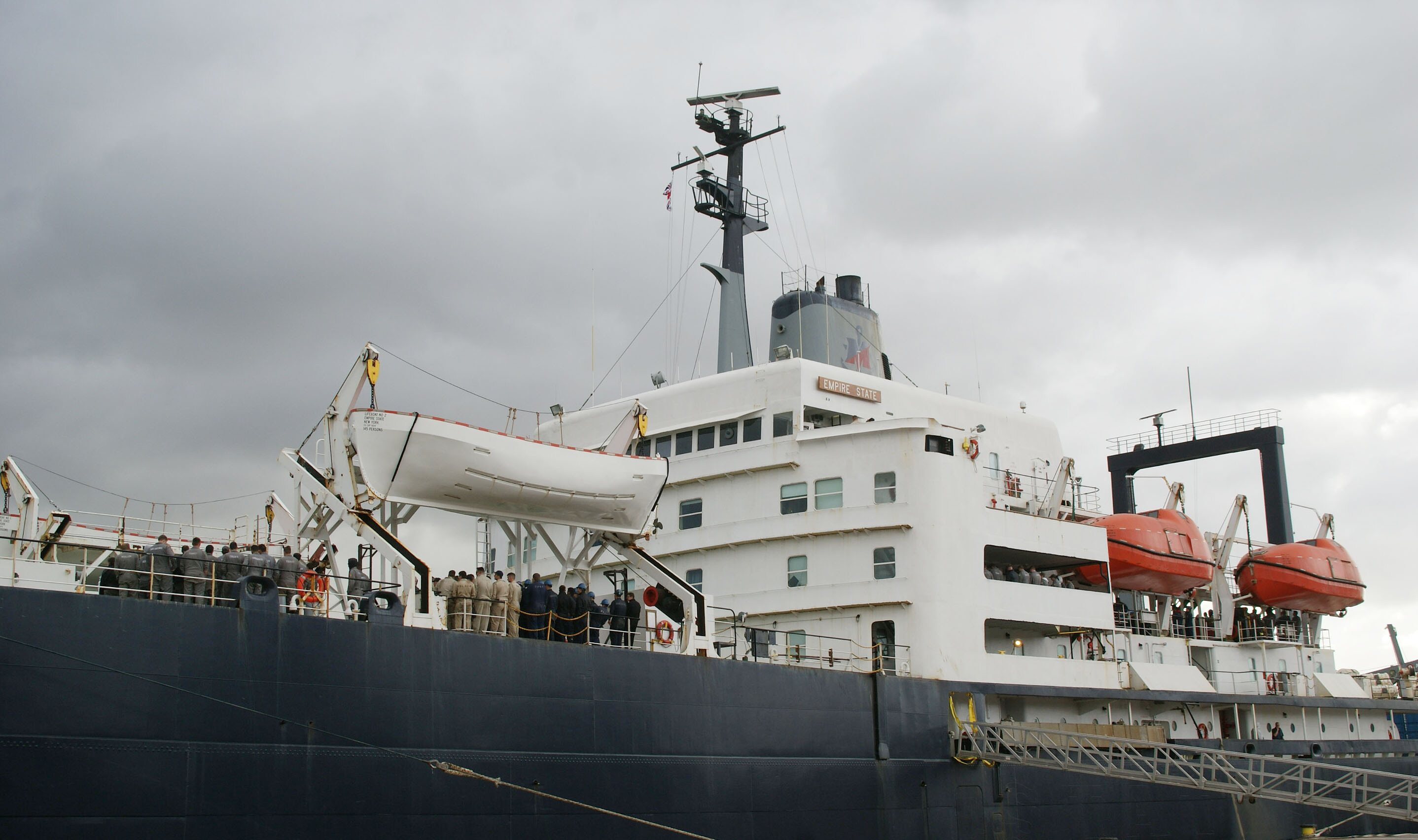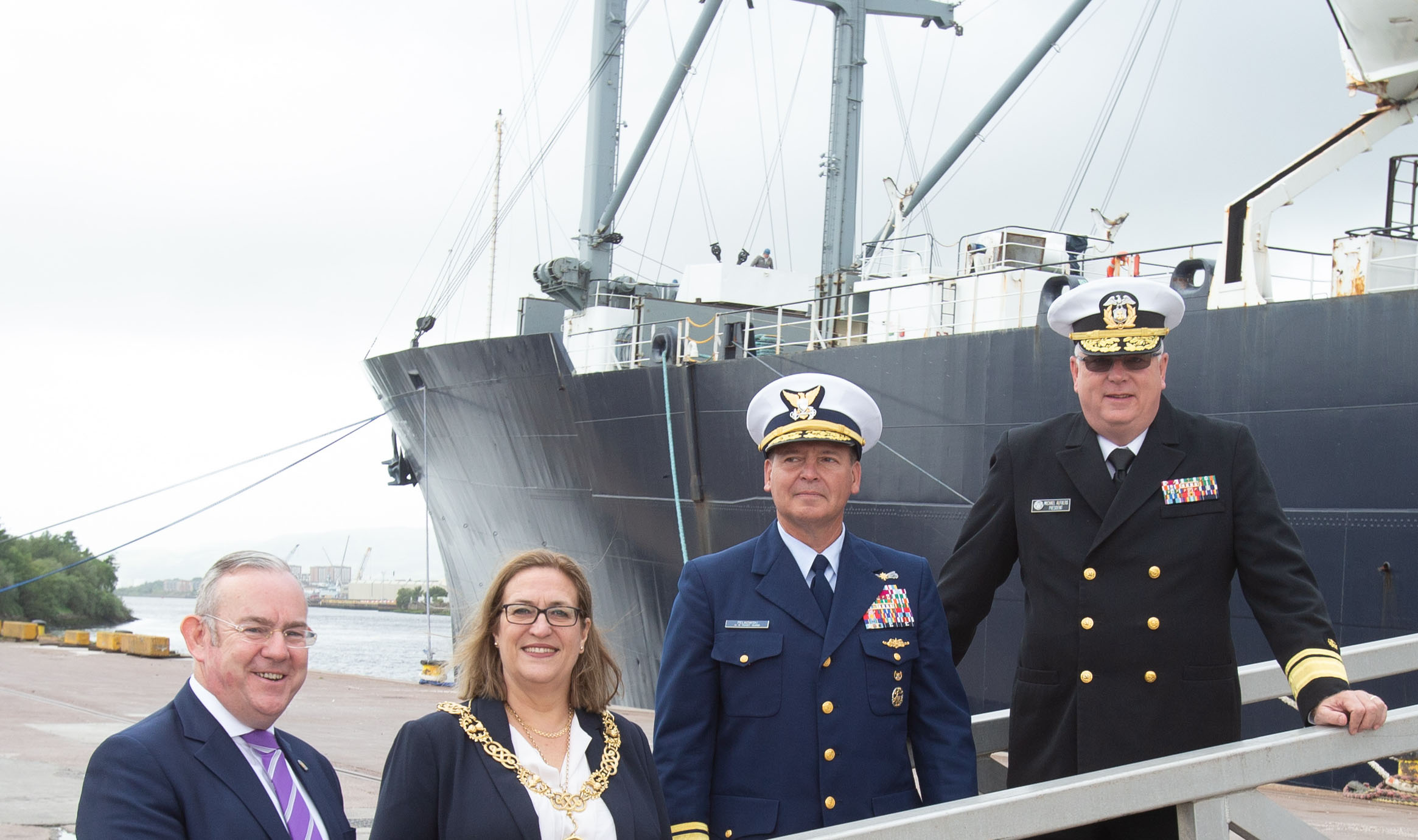 Senior deck cadet officer Andrew Mayhew says he has loved his time on the ship. 'I grew up on a farm and didn't really know much about the shipping industry,' he admits. 'But when I found out about the training and the fact that you get a seafarer's licence and a business degree at the end of it, I fell in love with it.'
Andrew says he is keen to serve on offshore support vessels in the Gulf of Mexico before moving ashore to use his seafaring experience in some sort of maritime business.
Hannah Leese, a senior engineer cadet officer, also plans to work ashore after she has gathered seagoing experience on a variety of vessels. Working on Empire State VI's steam plant has been fascinating, she says. 'If you keep the maintenance up, it can go for ever!'
Captain Richard Smith – Empire State VI's longest serving master, with some 16 years in command – trained on the vessel and switched to a deck cadetship after spending two and a half years training to be an engineer officer. 'I nearly got both licences, but decided I preferred the deck side and knew that I wanted to be a captain,' he says.
He is a passionate advocate for the training ship: 'I love watching young people take advantage of the great opportunities this provides and seeing them progress over their training.'
The average age of the six US maritime academy vessels is now over 35 years, and Empire State VI is the oldest. Age is starting to show and the ship's crew have an increasingly tough time trying to source spare parts for the vessel.
But plans are in place for a new generation of US training ships – National Security Multi-Mission Vessels (NSMV) – which will be designed to also provide relief following national disasters. The first NSMV – which will be called Empire State VII – will be able to carry up to 600 cadets, and as many as 1,000 people for as long as a fortnight during emergencies. It will have roro capability and container storage, as well as hospital facilities, a helicopter landing pad, eight classrooms, a full training bridge, lab spaces and an auditorium.
The first NSMV will cost approximately $350m to build and should be delivered not too long after Empire State VI's 50th birthday. SUNY president Rear Admiral Michael Alfultis said: 'It's the first time in US history that we are building brand new training ships. The US has discovered that these vessels are very valuable not just for training but also as natural disaster response assets.'
UK Merchant Navy Training Board director Kathryn Neilson said she was impressed by the role played by Empire State VI. 'There is a big problem in finding sufficient training berths, and if we had a vessel like this in the UK it would not only help to overcome that problem, but also deliver quality seatime for cadets. There are enough people with a vested interest in securing berths to make this work financially,' she stressed.
Nautilus strategic organiser Martyn Gray visited the vessel in Glasgow and said the UK government should take note of the US investment in new training vessels. 'It's been a long time since there has been a training ship in the UK, and it is surely time the concept was brought back so that we can provide not only berths for cadets but also vital seatime opportunities for newly-qualified officers. The idea of giving such vessels a variety of different roles adds to their value and would provide the UK with a platform for all sorts of maritime-related activities, including humanitarian relief, marine research, hydrographic work, and UK trade promotion.'
Top image: One of the US maritime academy vessels, Empire State VI, on its goodwill call to Glasgow.
---
Tags