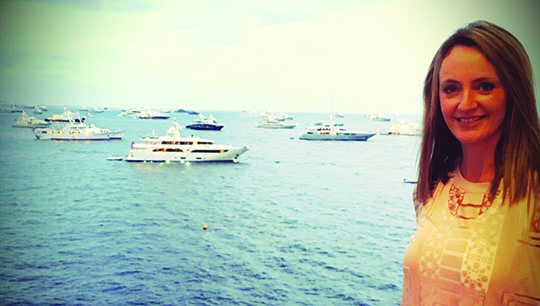 Based in Charleston, South Carolina, Recruitment agency Anchor Maritime Services is headed up by Amilee Luke. The company is partnered with Professional Yachtmaster Training in Fort Lauderdale and with Nautilus International for seafarer membership and seatime verification. It signed a Memorandum of Understanding with Nautilus in February 2020, committing the parties to the professionalism, safety and welfare of maritime professionals working at sea and onshore
What challenges does the industry face over the next five years?
Yachts are getting bigger and bigger and there seems to be a lack of qualified seafarers to crew these vessels.
How do you see the future for seafarers in the yachting industry?
What opportunities will they find?
Seafarers have an incredible opportunity in the yachting industry for a lengthy career. There is so much room for growth.
How is the Maritime Labour Convention (MLC) benefiting the yachting community?
Maritime Labour Convention continues to help seafarers by improving safety onboard Amendments to the MLC regarding bullying and harassment make a
difference, when followed.
How diverse is the yachting industry? Are there plenty of opportunities for women and LGBT+ people?
The yachting industry, as with most companies, is making steps to become more diversified. I see a number of women rising up through the ranks.
How do you view the Union's role in supporting yacht crew?
The Union has an important role in supporting yacht crew, and it is vital that yacht crew recognise the benefits of being a part of such an important organisation.
I continuously promote the benefits of Nautilus to yacht crew. You never know what you are missing until you don't have it.
---
Tags