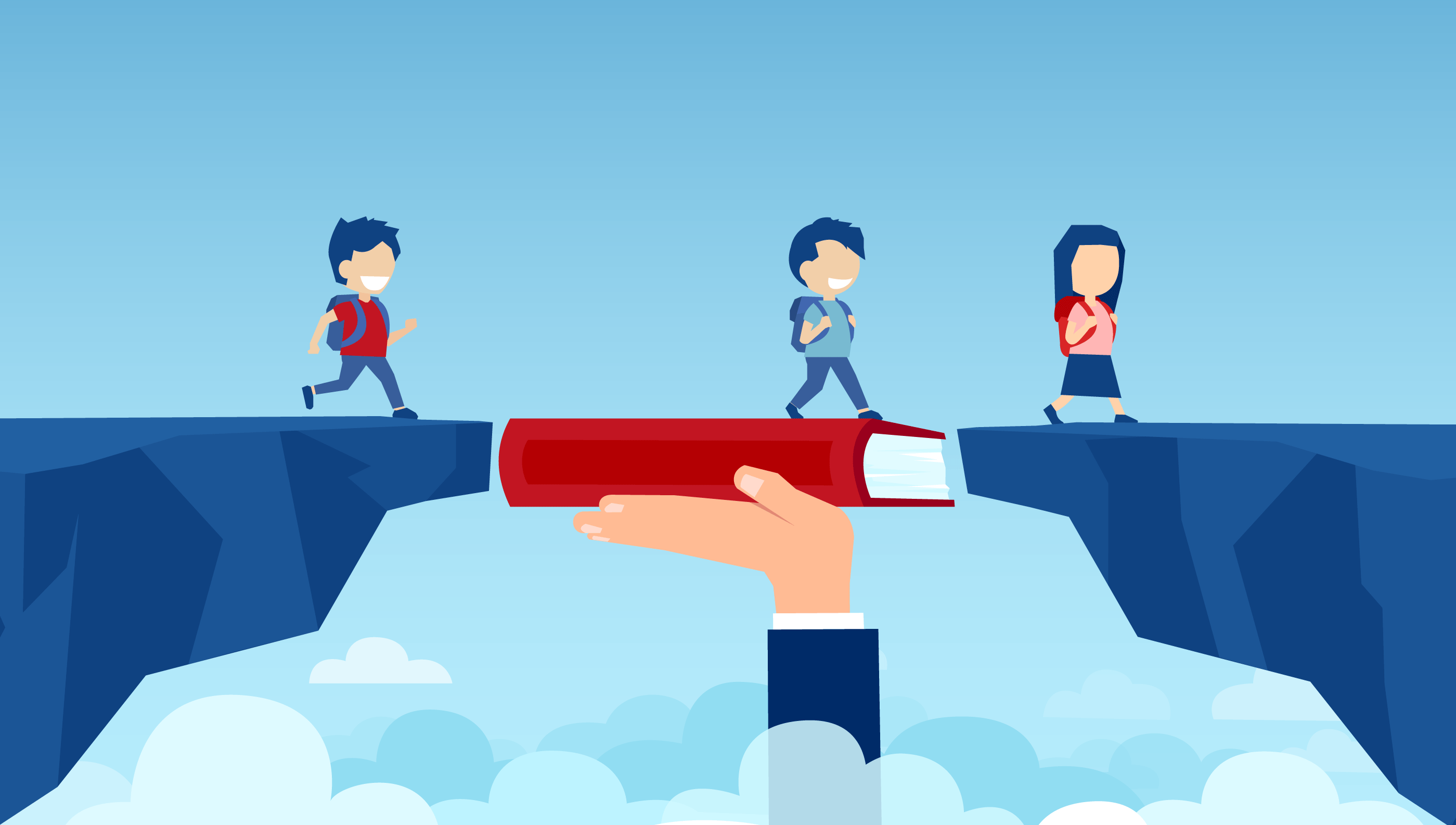 If your new year's resolutions have already gone by the wayside, there's still time to start doing something great for the maritime community in 2020 by signing up to the Careers at Sea Ambassadors scheme. Rachel Gurnett of the Merchant Navy Training Board explains how your own story is what makes you so valuable as an Ambassador encouraging young people to go to sea
Think back on one of your favourite times at sea. Where were you? What were you doing? How did it make you feel?
We asked our Careers at Sea Ambassadors and they did not disappoint – describing a whole range of amazing experiences.
First watches on the bridge, taking deliveries of new build vessels, 'crossing the line' ceremonies (equator crossing), helping to facilitate research in the Antarctic; all examples of experiences shared with those who may have never even considered a career onboard ship before.

We created profiles for our Careers at Sea Ambassadors to provide a little insight into the experiences they've had both at sea and as volunteers. These snapshots give a taster of what a career in the Merchant Navy offers for both careers advisers and those attending events.
Sparking interest leads to further conversations, visits and an exploration of the routes into the industry – all provided through Careers at Sea Ambassadors.
Santa Tetere, one of our volunteers, told us more about this: 'Every event is so different and you never know if there will be any interest, but once the event starts and you see people approaching our table, it's great to engage and share experiences from our time onboard. It's a highly rewarding feeling when we get asked "How can I apply?".
'It's a feeling of achievement, and who knows, maybe one day we will meet on the same ship or, considering how broad the maritime industry is, there is every chance our paths will cross again. That would be the highest reward of all, knowing that you were of help to someone in making a great, successful decision for a lifetime.'
Whether at a careers fair or speaking to a larger group, the Ambassadors share their own adventures and journeys, shedding light on the opportunities that could be open to them. Each story is unique and many of them have not finished yet; some are just starting out!
Seafarers past and present are sharing some of their favourite moments at sea. They are great to hear but they're only part of the story. Little snippets of a whole adventure that started when you decided to embark on a career in the Merchant Navy. Where did it all begin and how did their career develop?
With a range of different experiences, Careers at Sea is able to continue inspiring the next generation of seafarers. Could your story do the same? Think back to where you began and what direction your career pathway took you. I am sure, like many others, yours is full of challenges, surprises and proud moments of achievement. If you could give just a little bit of your time to attend an event during the year, you could be part of this inspiring team.
'I have been an Ambassador for careers at sea since I was at college,' notes Santa. 'During this time I have attended a number of school events to promote and invite the next generation to take this incredible opportunity of being at sea, seeing the world, travelling, and meeting great people from many different countries…Being a Careers at Sea Ambassador is a great chance to meet people who think alike and to help inspire future seafarers, the future professionals of our industry.'
Careers at Sea Ambassadors is an initiative of the UK Merchant Navy Training Board backed by Nautilus.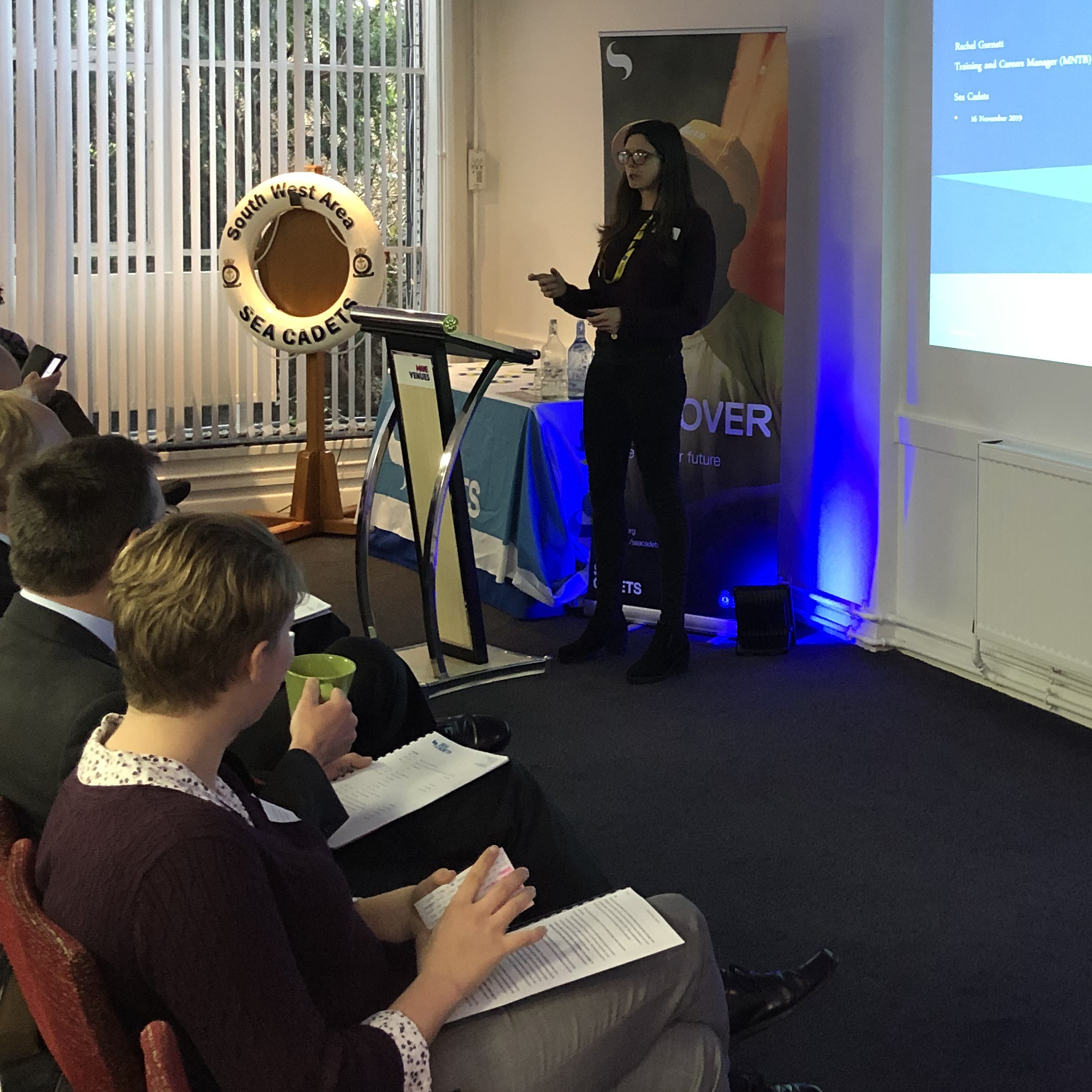 Careers at Sea Ambassadors at the Sea Cadets
In 2019, I was invited to speak at the Sea Cadets volunteer conferences about Careers at Sea Ambassadors, writes Rachel Gurnett. It was great to meet so many volunteers who were passionate about offering all the support they could to their young people. With strong connections to the maritime industry, Sea Cadets already have a taste of life at sea. Following this, I was able to highlight the Careers at Sea Ambassador programme and the resources available for those interested in starting a career in the Merchant Navy.

I confess that before I started my own career in the industry, I underestimated the impact that seafarers had on our daily lives, Whether trade, research, protection or transport. My vision for Careers at Sea is not only to raise awareness of what seafarers do for us, but also shed more light on the breadth of opportunities available for those who work within it. There are already Careers at Sea Ambassadors volunteering for Sea Cadets who can offer the voice of experience working as a Merchant Navy seafarer, and for those groups without this, it was great to introduce our own volunteers.
---
Tags