United Kingdom
Writing from experience – an interview with nautical novelist and autobiographer William Gilbert
10 July 2019

Superyacht captain William Gilbert has long maintained a parallel career as a maritime author. Sarah Robinson meets a writer who delves into his Merchant Navy past and yachting present to create memoirs and novels with the ring of truth about them
Which came first: the writing or the seafaring? Given that William Gilbert has been writing stories continuously since he was a small child and only became a ship's officer as an adult, the answer seems obvious. But there's an argument that William caught the seafaring bug even before he could read and write.
'My family emigrated from Britain to Australia by ship when I was a toddler,' he explains, 'and then we came back when I was five. The Canberra must have made some kind of impression, because 20 years later I was serving on the same ship!'
Apart from the emigration episode, he describes his childhood as very ordinary, growing up in the town of Crawley, to the south of London. He left school at the age of 16 in July 1982, which was a good time for a British youngster to find a Merchant Navy cadetship. The Falklands conflict earlier that year – in which merchant vessels had played an important part as troop carriers and supply ships – had prompted the government to increase the numbers of British seafarers. 'You could get a student grant and other support for your training,' William recalls.
It was also around this time that the newly-minted cadet started to pursue his parallel career as a writer, sending off stories and articles to magazines. One of his first literary achievements was having his work published in The Nautical Magazine by Brown, Son & Ferguson, and he has continued to write mainly on maritime themes throughout his adult life.
'I think you need to live an interesting life to have something to say in your writing,' he muses. Coming from a background where you were expected to learn a trade and bring in a regular wage, it wouldn't have occurred to William to try to make a living as a full-time writer anyway, but he also feels that his decision to pursue a seafaring career has made him a better author.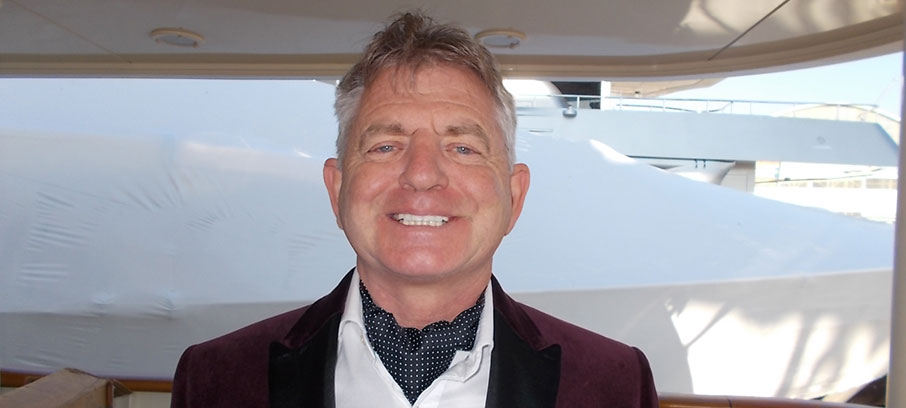 I think you need to live an interesting life to have something to say in your writing
As he rose through the ranks on liners, tankers and bulk carriers, he honed his literary craft in his cabin, and ended up with several published books to his name – both fiction and non-fiction. Then, in 2004, his seafaring career took an unexpected turn.
'I'd got my master's ticket and had been serving as a chief officer in the Merchant Navy, but there was a downturn in the industry and a shortage of good jobs. Some acquaintances from Warsash college had told me there were opportunities in superyachts, and I also remember reading about it in the NUMAST Telegraph, so I decided to give it a go.'
And when he says this, William really means it. 'I burnt my bridges and chucked in my job in commercial shipping, otherwise I wouldn't have done it – I wouldn't have been as motivated to make it work in superyachts.'
It was just as well he did come to his new ambition with such a spirit of determination, because it turned out to be quite a challenge to get his skills and experience accepted. With few international crewing agencies in the superyacht sector at the time, the only realistic way for William to get a job was to go to Antibes, the centre of European yachting, and do the rounds of all possible employers. Recruiters repeatedly turned him away, unfamiliar with his qualifications and wary of his lack of yachting seatime, but just as he was on the point of giving up and flying back to the UK, one employer agreed to give him a chance.
He still had to be prepared to take a risk, though. After meeting the captain, Tony, in an Antibes bar to discuss the job, he was told he'd have to go to Genoa to find the yacht and start work – no contract in the post like he'd been used to in the Merchant Navy. Fortunately, the job turned out to be legitimate, but William had fresh worries after his first onboard meeting with the crew, as he recalls in his memoir Superyacht Captain:
'I spent a sleepless night at the hotel. … Tony had said, "Come along and see us," but I'd assumed that this was just talk, yet now I'd found out that I very definitely was on trial. I later found out that all the talk on the boat was about how un-yachtie I was. I was a little overweight, the result of spending twelve hours a day sitting in a bridge chair … and from the effect of a full English breakfast on board every day. I had on a suit jacket, which was apparently a no-no. I didn't have an expensive watch. I was wearing non-designer trainers. I still had my normal accent instead of the faux-posh one which English yachties, at this time anyway, adopted upon arrival on the Riviera.'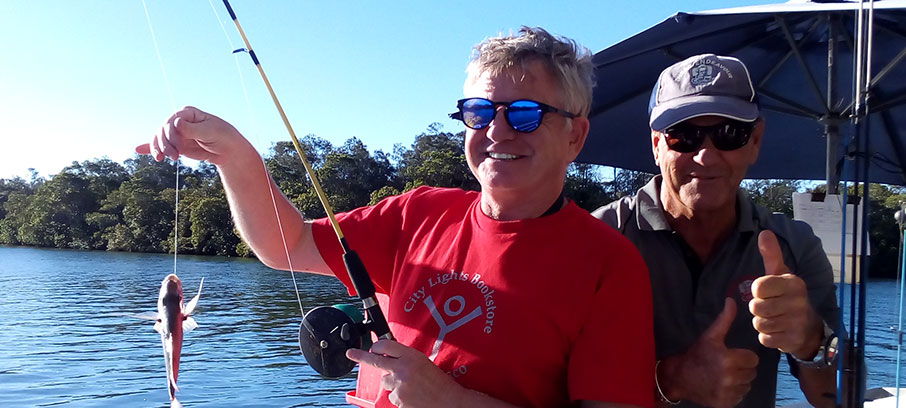 It turned out, however, that William had something to offer beyond a polished appearance: navigation and ship-handling experience, of course, but most importantly, knowledge of how to comply with IMO regulations. Overwhelmed by all the new legislation which had recently poured into the sector, Tony and the mate had let their vessel's certificates go out of date, and they needed William's help. 'On a ship, it was just about the biggest administrative disaster possible; the vessel would have been sailing round with invalid insurance,' he points out.
Fast forward to the present day, and there's a great deal more understanding of the value of Merchant Navy experience and STCW qualifications in the superyacht sector – not to mention a growing number of international crewing agencies and online jobs boards, so job-seekers are no longer required to walk the docks in Antibes. However, you still have to scrub up well, smiles William: 'It's just part of the professional expectations for yacht crew'. In return, you get excellent pay, a nice cabin and travel to glamorous destinations, and the boy from Crawley is happy with the career he has carved out in this unfamiliar world.
Readers thinking of making their own transition from commercial shipping to the superyacht sector are recommended to read Superyacht Captain for an idea of what to expect, and William Gilbert has also shared some pointers with the Telegraph. 'I would always tell people with commercial experience to go for the bigger yachts, where their skills and qualifications will be of most use,' he says. 'Smaller yachts handle very differently, and the "real yachties" who've been on them all their lives have a massive advantage, even if they don't have as many qualifications.'
William himself is now reaching the point where he's cutting back on superyacht contracts to focus more on his writing and try some new things. He's getting into after-dinner speaking, for example, and has joined Toastmasters International.

His head is still full of stories from his days at sea – both in the Merchant Navy and on superyachts – and he often has two or three books on the go at once. More instalments in his fiction series are on the way, and having achieved strong sales of his previous memoir, Supertanker Circumnavigation, he is hopeful of widespread interest in Superyacht Captain.

He may also be taking up some opportunities to help other people with unusual careers to write their memoirs. 'I love meeting new people, especially if they're a bit different and eccentric,' he says, 'and I think I've become a good listener. My life at sea has taught me so much for my writing.'
William Gibert's 10 books published to date (including Superyacht Captain) are available on his website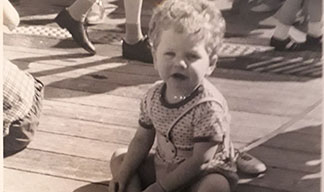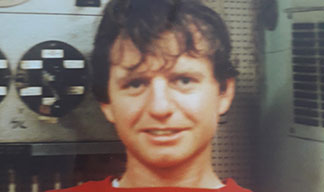 ---
Tags