Resurgent
The Royal Fleet Auxiliary replenishment ship Resurgent was one of two sisters that were intended for service as passenger/cargo liners with the China Navigation Company but were bought by the Admiralty only a year after their completion in 1951.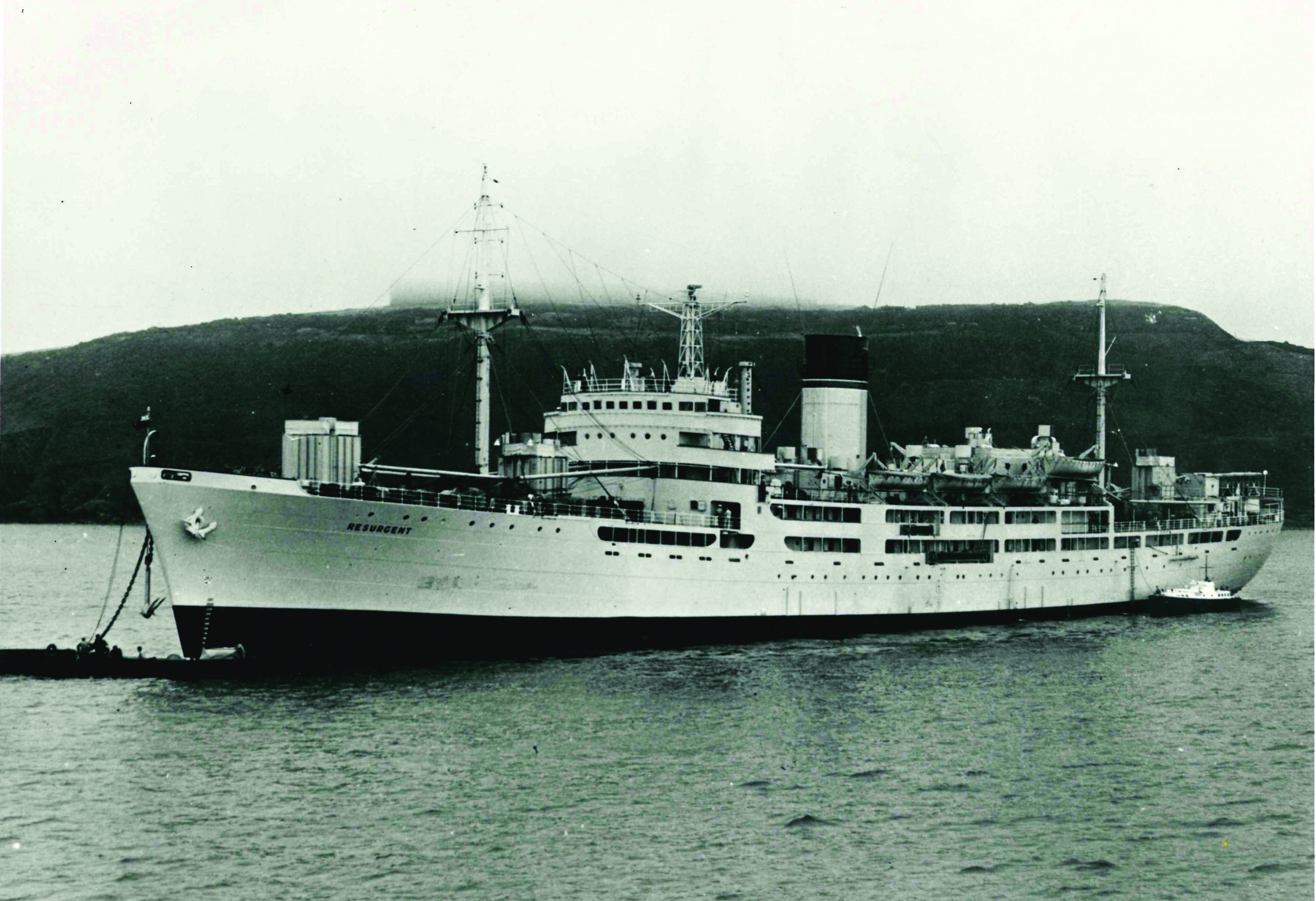 Where was Resurgent built?
Originally named Changchow, Resurgent and sistership Chungking (RFA Retainer) were built at the Scotts' Shipbuilding & Engineering yard in Greenock. The 9,357grt, 477ft loa vessels were designed to carry more than 620 passengers and were powered by a six-cylinder Doxford engine, with a service speed of 15 knots. Conflict in Indonesia and political problems in China thwarted their planned introduction on China Navigation's services between both countries, and Changchow spent almost a year on charter to the French operator Messageries Maritimes, running between France and Australia, before both ships were purchased by the Admiralty.
Where did Resurgent serve?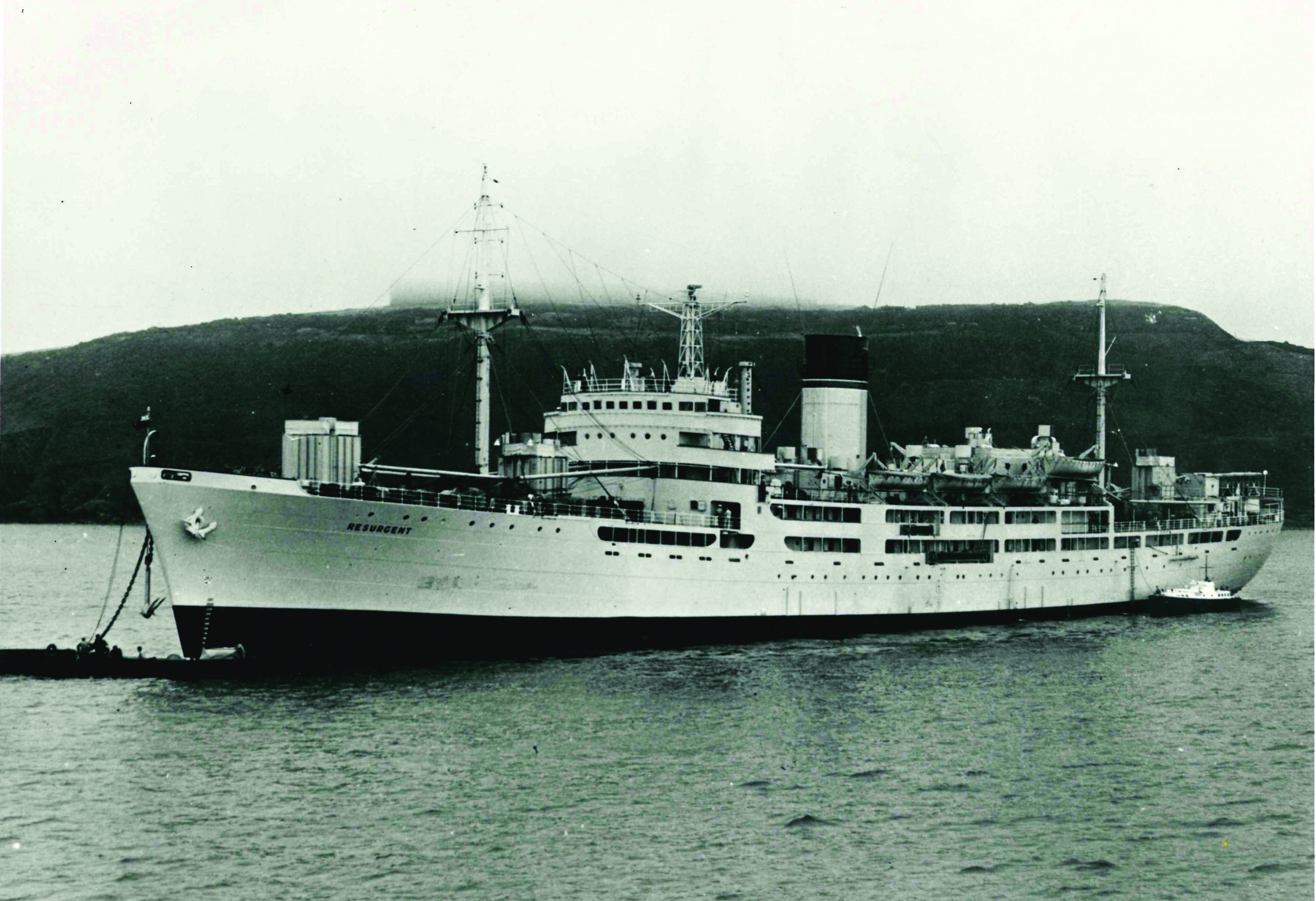 Renamed Resurgent at the end of 1952, Changchow served a couple of years on charter to the British India Steam Navigation Company before an 11-month conversion at the Palmers Hebburn yard on the Tyne into an armament stores issuing ship. Commissioned into the RFA in 1957, Resurgent underwent armament stores and replenishment at sea trials off the UK coast before sailing to the Far East in autumn 1958. In its new role, the vessel operated with an RFA complement of 112 plus 34 RN stores staff, and as well as supplying weapons, also carried fresh, frozen and dry provisions, medical stores and survivors' kits.
After a year running out of Hong Kong and Singapore, Resurgent returned to the UK for a refit at Devonport dockyard in 1960. In the following year Resurgent was one of nine RFA vessels supporting British forces in Operation Vantage, protecting Kuwait from Iraqi invasion, and in 1962 took part in two exercises with other RFAs and ships from the Australian and New Zealand navies.
August 1965 saw Resurgent taking part in the royal review of the fleet on the Clyde, as one of five ships representing the RFA, before going for a refit at Smith's dock on the Tyne. The ship also served for three months as part of the Operation Magister task force, supporting the British operation to withdraw from Aden in 1967, and also participated in the Beira Patrol operations to enforce United Nations trade sanctions against Rhodesia.
In 1975, Resurgent supported a joint services scientific research expedition to Danger Island, part of the Chagos Archipelago in the Indian Ocean. A small rocky outcrop in the coral atoll was named Resurgent Island in honour of the ship. In July 1979, Resurgent carried out a final operational RAS with the aircraft carrier HMS Bulwark before a round trip via Bermuda and the Panama Canal to the US and Canadian west coast.
When did Resurgent get scrapped?
The ship spent just over a year in lay-up before being sold for scrap in March 1981 and was towed by tug from Rosyth for demolition in Spain. Resurgent and Retainer were replaced by the fleet replenishment ships RFA Fort Austin and Fort Grange, which had been built in 1976.