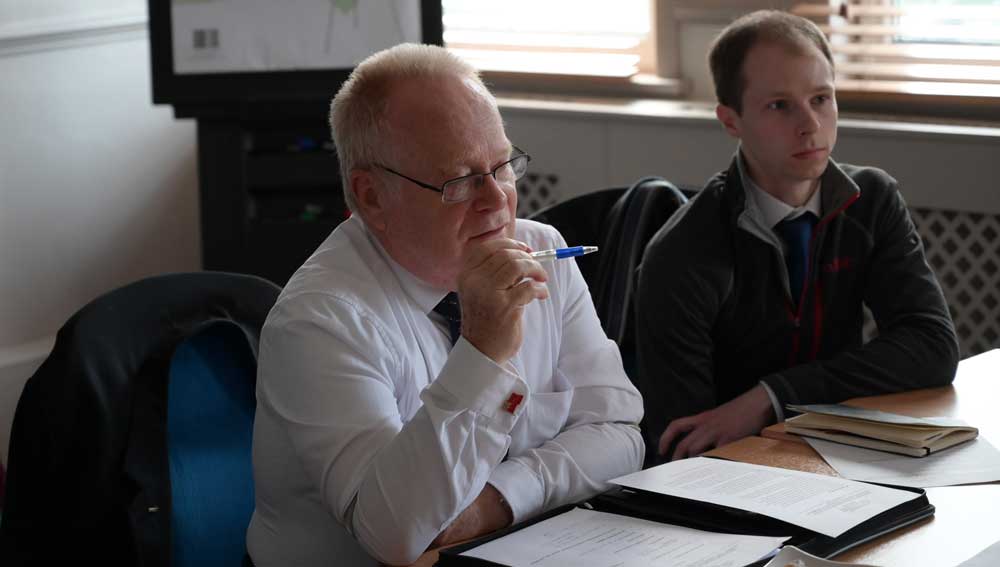 Clive Evans served as a radio officer with Marconi Marine and Kelvin Hughes before moving to Shell International Shipping, where he spent 34 years as an electro-technical officer (ETO).
These days, he has retired from the sea, but seafaring is still benefiting from his insight and experience thanks to his work as a Union volunteer.
Having started out by joining the old Radio and Electronic Officers' Union in 1975, Clive stayed a member through the 1980s merger of like-minded unions that created NUMAST, and carried on through the change to Nautilus UK and Nautilus International.
During this time, Clive has been a passionate advocate for ETOs like himself, working with the Union's former senior national secretary Allan Graveson and current professional and technical officer David Appleton to achieve formal recognition of the ETO role.
The ETO had evolved from the old radio officer role, which had itself been the subject of some Union campaigning in the 1980s. 'We got the radio officer hours changed from two hours on, two hours off (known as the radio watch) to four hours operating and four hours of maintenance,' Clive recalls.
By the late 1990s, radio officers had almost entirely been phased out, but many vessels were still benefiting from these crew members' knowledge of electronics, and their role had been renamed as electro-technical officer or something similar.
However, it seemed that many employers did not fully appreciate what their ETOs were contributing. 'There was a critical meeting at the MNTB [Merchant Navy Training Board] in London,' says Clive, 'and the agenda was to cancel the ETO rank. But before the meeting started, the passenger ship reps jumped in and stated that they did not want to lose the rank of ETO.'
The ETO was saved, but to have a secure future, the role needed a proper training scheme. 'The MNTB were stumped, because they had no training scheme,' says Clive wryly. 'I was there with Allan Graveson, and at that point I asked to speak. I stated that there was an electronics course run by the MNTB in the 1970s called the Marine Electronics Diploma (part 1) and after 12 months of sea service you could get the Marine Electronics Advanced Diploma. The MNTB had destroyed all records as the scheme was over 10 years old!'
After much discussion, Clive copied his certificates and sent them to Gary Hindmarch at South Tyneside College, who then came up with a draft syllabus. This eventually became the marine electronics foundation degree.
With the basic ETO training having fallen into place, there was scope to develop the role further, and Clive was very pleased at the 2019 Nautilus General Meeting to see a resolution adopted committing the Union to press for a new Senior ETO rank at the International Maritime Organization (IMO).
Looking back at his career at sea, Clive says the memory that stands out was helping to rescue Vietnamese refugees in 1979. And perhaps the proudest moment of his life was being awarded the Merchant Navy Medal in 2015 'for services to the certification of electro technical officers and to the maritime heritage on Merseyside'.
Clive stepped up from vice-chair to chair of the Nautilus Professional and Technical Forum on the death of John Thomson in 2019. The Forum is open to all Nautilus members, who pool their expertise at meetings to support the Nautilus secretariat and advise the governing Council. ETO training and recognition has obviously been an big issue for the group, but members also have an important part to play in addressing safety and environmental issues – and we can be sure that Clive, with his impressive record of achieving change, will be up to the challenge.
---
Tags