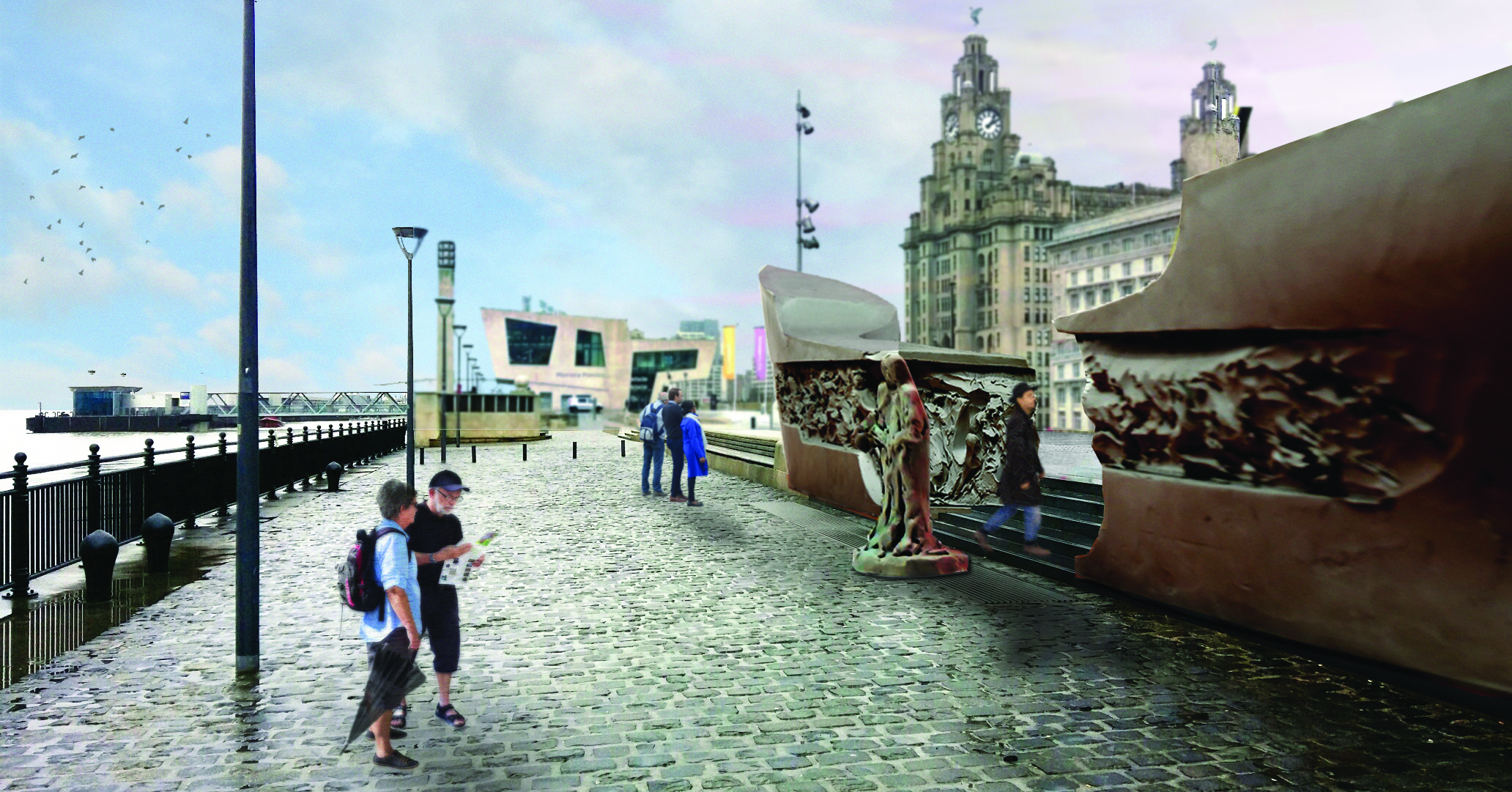 An appeal has been launched to raise £2.5m for an international memorial dedicated to the estimated 100,000 people who lost their lives during the Battle of the Atlantic in World War Two, as well as those who served and survived.
The Battle of the Atlantic Memorial (BOAM) -- the charity leading the fund-raising campaign – wants to site the 28m bronze sculpture, in the shape of a merchant ship split in two, on Liverpool Pier Head. BOAM hopes the monument will be unveiled in 2019, marking the 80th anniversary of the start of WW2.
BOAM chairman Vice-Admiral Mike Gretton, whose father served as an Atlantic Escort Group commander, said the monument will serve as a fitting memorial to all who served in the crucial conflict at sea.
Despite the immense significance of the Battle of the Atlantic, it does not have a dedicated national memorial in Britain, so the purpose of this campaign is to fill that gap. We believe the memorial is best situated in Liverpool where the campaign headquarters was based, and where so many of the merchant and navy ships were built, based and repaired and - critically – from where so many of the seafarers came. BOAM chairman Vice-Admiral Mike Gretton
Vice-Admiral Gretton said the memorial will reflect the international nature of the battle, recognising the efforts of British and Allied Merchant Navies and Armed Forces including the United States, Canada, Norway, the Netherlands, Belgium, France, Poland, Brazil, Australia, New Zealand and Russia, and the thousands of seafarers from around the world who served in the conflict.
The 15-ton memorial has been designed by sculptor Paul Day, who produced the Battle of Britain Monument on the Thames Embankment in London, and will incorporate the existing statue of U-boat hunter Johnnie Walker.
For more details, visit: the battle of the Atlantic.
---
Tags