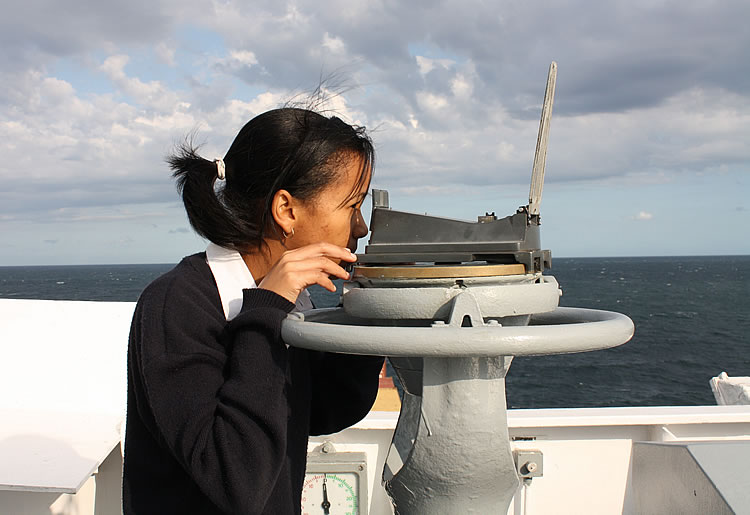 Nautilus has called for Budget action to improve the UK's Support for Maritime Training (SMarT) scheme – pointing to shipowners' promises to boost jobs if the assistance is increased.
In letters to the Chancellor and the shipping minister ahead of the Budget, Nautilus pointed to a 'watertight' case for implementing the Smart-Plus package jointly proposed by the Union and the UK Chamber of Shipping.
'For an island nation, relying on the sea for 95% of its trade, shipping is an essential industry,' wrote general secretary Mark Dickinson. 'Seafarers are also vital for the safe and efficient operation of ships, and their skills and experience are also crucial for the future prosperity of the world-leading maritime services provided by the UK.'
He told the ministers that the SMarT-Plus package would cost little more than a mile of new motorway, yet would ensure a sustainable supply of British seafarers – something that will be of increasing importance in the post-Brexit environment.
'The current SMarT scheme has a £15m budget and has done much to reverse what had been a catastrophic decline in the numbers of UK trainee seafarer during the 1980s and early 90s,' Mr Dickinson pointed out.
'While annual officer cadet numbers have risen from under 500 to around 800 since then, the intake is still woefully short of the numbers needed to meet future needs, to make up ground from the low training levels of previous decades, and to redress what could be a dramatic reduction in numbers in the years ahead as the average age of the existing seafarer population increases.'
Mr Dickinson said shipowners had made it clear there is no shortage of high quality applicants for the limited number of training positions which are available each year. However, the reduction in the value of the existing SMarT scheme means that the UK has become one of the most expensive countries in the world in which to train a seafarer.
He said the government's own review of the scheme had supported the case for doubling the current SMarT budget.
'This should be seen as an investment by the nation – with the government's own research showing that seafarers contribute £17,500 more to the economy than the average worker and that for every £1 spent on seafarer training there is a return of £4.80 to the national economy,' Mr Dickinson added.
He told the ministers that the Union's Charter for Jobs underlines the validity of the argument for funding 100% of the cost of training UK-resident seafarers, and he urged them to take note of the strong commitments by leading shipping companies to not only increase training numbers but also employment opportunities for British seafarers if the SMarT-Plus proposals are introduced.
'In 2015, the government's Maritime Growth Study highlighted the huge economic, social and strategic contribution made by the UK maritime sector, but warned that this could be severely undermined without a strong pool of seafaring expertise,' Mr Dickinson concluded. 'More than two years on, it is essential that the Study's recommendations are acted upon and we trust that this year's Budget will provide the desperately-needed catalyst to safeguard our country's seafaring future.'
This should be seen as an investment by the nation - with the government's own research showing that seafarers contribute £17,500 more to the economy than the average worker and that for every £1 spent on seafarer training there is a return of £4.80 to the national economy. Nautilus general secretary, Mark Dickinson
Follow this story
Government

Education and training

Education and training
---
Tags