Nautilus news
Nautilus welcomes new strategic yacht partner and member to its network
28 November 2019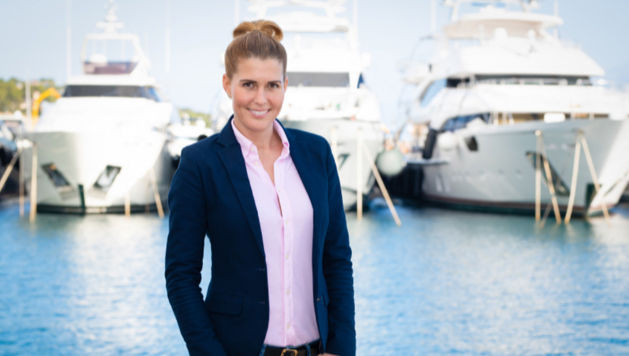 Nautilus has further expanded its network of strategic partners in the superyacht sector – this time to include yacht crew agency A-Z Yachting, which is run by Nautilus member and former chief stewardess and chef Zsofia Kiss-Horti.
Following discussions held during the Nautilus General Meeting and the subsequent signing of a Memorandum of Understanding (MoU) between the two organisations, the Union's strategic organiser Rachel Lynch welcomed A-Z Yachting into the network in November 2019.
In common with the Union's other strategic partnerships, the new partner will recommend Nautilus membership to the individual officers, crew and shore-based workers who use its services.
The agency is also committed to the professionalism, safety and welfare of maritime professionals working at sea and ashore across the maritime industry.
Commenting on the new partnership, Ms Lynch said: 'It's great to welcome A-Z Yachting into our strategic partner network. As the company director Zsofia Kiss-Horti is an existing Nautilus member, she recognises the unique protections that Nautilus membership is able to provide in the superyacht industry, with both organisations putting the safety and welfare of the crew at the top of the agenda.'
Nautilus has partnerships across the yachting world with agencies in countries including France, Spain, Monaco, the UK and Guernsey.
Any yachting professional can become a Nautilus member, regardless of their country of nationality or residence. They can be yachtmasters (skippers), ship's officers (navigation and engineering), and senior service staff such as the chief steward, as well as interior crew in all roles and deckhands.
Members can take advantage of the Union's industry-leading Commercial Yacht Service Record Book, which speeds up sea service verification for yacht professionals needing to revalidate their STCW certificates with the UK Maritime & Coastguard Agency.
Members will be able to read an depth interview with the new partner in our Telegraph January 2020 edition
Find out more about where we work and our yacht partnerships on our dedicated Yachts page.
---
Tags