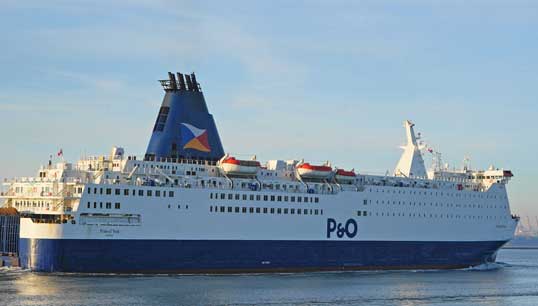 P&O Ferries' plans to cut ship operations to three vessels on the Dover/Calais route and to make 108 proposed officer redundancies on the North sea and Short Sea routes have been branded 'short-sighted' by Union officials.
The plan to reduce ship operations while making 1,100 staff redundant, including officers and ratings is unsustainable, Nautilus head of industrial Micky Smyth said.
'It is our view that the services will, at some point in the future, be operational and to make officers redundant is short sighted.'
The Union said P&O should pause the redundancy process due to the recent extension of the government Job Retention Scheme (JRS) until October.
'Our key objective is to give the highest priority to the protection of all members' jobs together with their terms and conditions of employment and resist all redundancies,' Mr Smyth said.
'Nautilus is here to represent our members to ensure that all proposed redundancies are genuine and justified. Nautilus International is represented by members on every vessel and in every port throughout the company.'
P&O has furloughed 1,230 employees since the JRS was launched. The government is currently supporting 80% of salaries up to £2,500 per month. To date, P&O Ferries has topped up all salaries to 100% at a cost of £740,000 per month which it cannot sustain indefinitely, according to company officials.
The company declined to answer on grounds of confidentiality how much funding has been received from the UK government, or what their monthly losses are but said it would present further on the economics at a further meeting.
Nautilus has proposed an increase in the number of officers per ship in the deck and technical departments from seven to eight, which would cover any leave issues and would pay for itself, as recall would be unnecessary going forward,' said Mr Smyth.
P&O said it would review the proposal.
Nautilus requested further information from P&O over the logic behind its planned redundancy proposals, including running costs and economics around the tourist and freight businesses, following a U-Turn on its position over whether its core business was in trade or tourism.
Nautilus will make further representations on behalf of members on Tuesday, 26 May 2020.
More help and our coronavirus resource hub can be found on our Assistance page.
---
Tags