Nautilus has staged a pilot event to bring UK cadets into contact with shipping companies looking for talented young officers – and it's hoped this will become a regular fixture in the maritime calendar. ANDREW LININGTON attended the launch…
Checking in at the hotel close to the City of Glasgow College, I got chatting with the staff member on the reception desk – only to discover he had recently completed his cadetship and was now working at the hotel while searching for his first job as an officer.
He said he was by no means the only cadet on his course to be looking for work at the end of training – and it was in response to cases such as this that Nautilus International staged a pilot recruitment event, in partnership with the college, to help aspiring officers find their first post as a watchkeeper.
Long queues had formed even before the event began. Aimed at Phase 5 officer trainees of all disciplines, it was organised with the aim of giving cadets a chance to meet some of the companies who are investing in UK officer employment and training, and to get advice on such things as CV writing and interview techniques.
Martyn Gray, Nautilus strategic organiser for cadets, said: 'This event has been put together as one of our responses to the challenges that many young members face in finding their first post as a certificated officer – and especially those in the HNC category, who can find themselves in a dead end unless a company makes an extra investment to get them where they need to be for their future careers.
'City of Glasgow College was the right place to do this inaugural event, as it has demonstrated its commitment to train the high quality UK officers that we need for the future,' he added. 'We have been delighted with the response, and the feedback from cadets who came to the event has underlined its value.'
Engineer cadet David Sharp, who is sponsored by SSTG, said he had come along to get some advice about career development.
'It's another six months before I am qualified, but I want to hit the ground running,' he explained. David had worked as an English teacher in Japan for 10 years before deciding to follow his brother – a deck officer with Holland America Line – into the Merchant Navy. 'I was looking for more of a challenge and something in the STEM fi eld,' he said. 'I have really enjoyed it so far, and my sea time on Hamburg Sud and OOCL containerships was pretty exciting.'
Ellen Watson had qualified as a deck officer six weeks before the Nautilus event, and had come along as part of her attempts to find work. 'I loved my training and I love navigating, and I would really like to work on research vessels,' she said. 'I've been looking everywhere, and at the moment I would consider anything and everything – you can't afford to be fussy.
'A lot of my friends were sponsored by companies like P&O where they have gone straight onboard. But I was with Chiltern Maritime and so there was no job to go into at the end,' she added. 'I decided I wanted to go to sea when I was 10 years old. I met an officer working with James Fisher and he told me what he did – and I decided that's what I wanted to do. I had some great experiences in my sea phases, including the Trinity House vessel Patricia – which I adored – and with Windstar Cruises and Condor Ferries, and I'm very keen to get more girls interested in shipping.'
Glen Burnett said he had come to the Nautilus event 'because it would be stupid not to'. Although he is hopeful of getting an officer's job at the end of his training, Glen says a substantial proportion of the 11 cadets in his class will not be so fortunate, as their training sponsors do not even offer the prospect of an OOW job following qualification.
Now in his third phase as a Royal Caribbean Cruises cadet, he said he had been inspired to go to sea as a result of growing up by the coast, joining the Sea Cadets at the age of 11 and seeing many of his friends becoming seafarers. 'I initially looked at it as good money and lots of travel,' he said. 'But now the professional aspect is very clear to me and this is definitely the right thing for me to do. I dropped out of university to do this and it's great to be learning stuff for a reason – that's what I really like.'
Steven Turner, City of Glasgow College's UK client liaison officer, said: 'We are delighted that Nautilus International has chosen the college to pilot this event, which I am sure will go from strength to strength. It is giving our maritime professionals both the support they need to move forward in their career and our college the opportunity to further develop our bond with the industry.'
Shell cadet training manager Julie Arnold and cadet training administrator Sinead Keneen were working flat-out throughout the event. 'I couldn't begin to guess how many people we have spoken to today – it's been unbelievable,' said Julie. 'We work well with Nautilus and it is good to be able to help the maritime sector in the best way that we can.
'We are managing 50 vessels and we are growing, and it is nice to be able to support UK officer training.UK officers are not as expensive as they used to be, and we are trying to grow our UK programme,' she added. 'We will have some gaps for junior officers – both deck and engineer – and we are particularly looking to those with tanker experience.'
Nautilus member Connor McGarry was running the NorthLink Ferries stand at the event. 'The company has a good relationship with Nautilus and we are here to show our support,' he said. 'We don't have a lot of jobs available at present, but this is also about giving out information and advice, and collecting some CVs for the future.'
Mr McGarry trained at Glasgow and is now a second officer with NorthLink. 'I wanted to leave school and do a vocational course – and see a bit of the world,' he said. 'I've got no regrets – it's a great job – but I do sympathise with some of the cadets now.
'The North Sea downturn has created a backlog of people with good experience looking for a job. The oil industry was booming when I finished my training eight years ago, and when I got my ticket I had relief work within a month. But even back then, it was a long haul – hanging about to get any vacancy that there was. We have a lot of good cadets, and it is nice to be able to pass on some advice and experience to help them progress.'
One cadet said he had come to the event 'because it would be stupid not to'.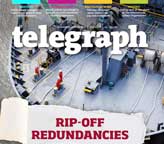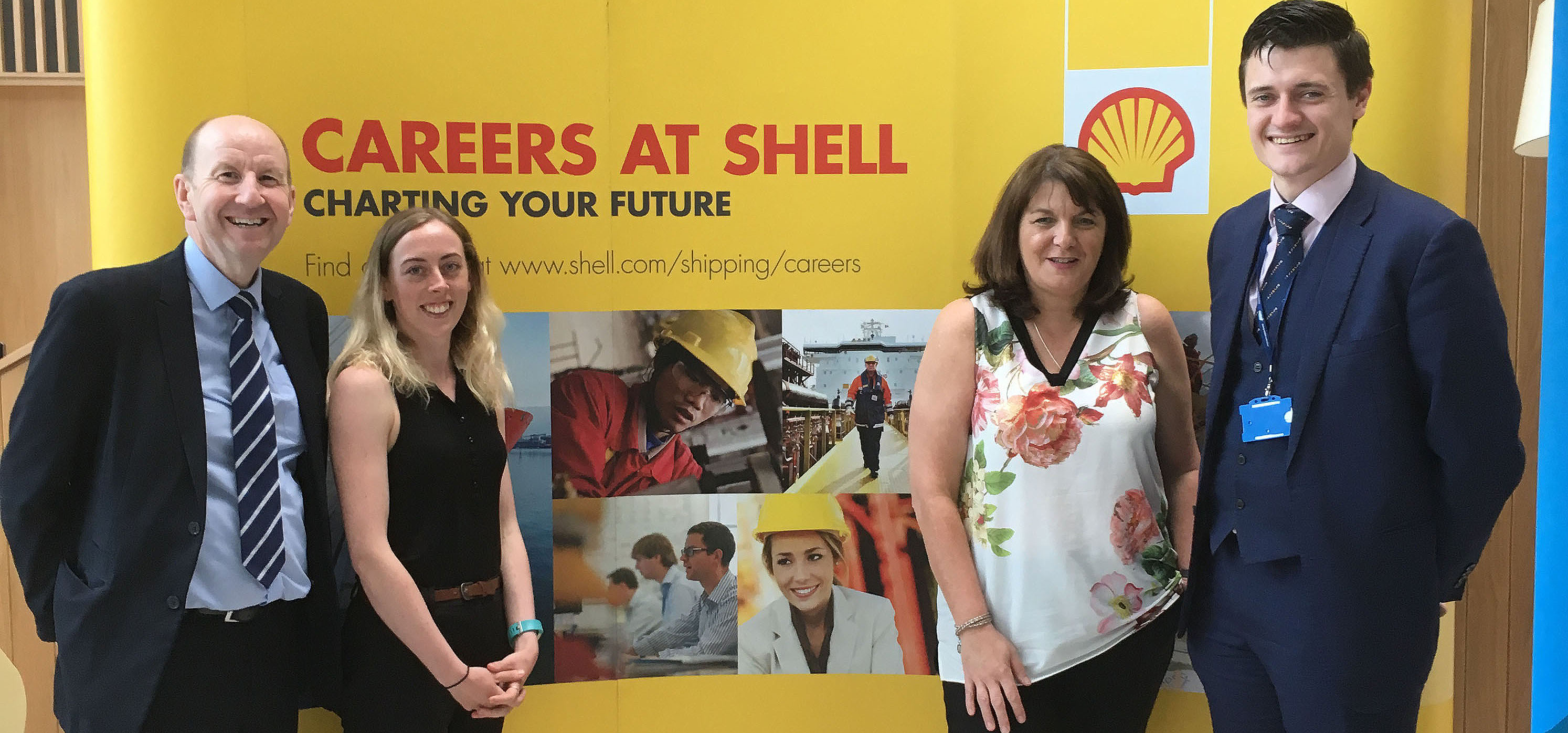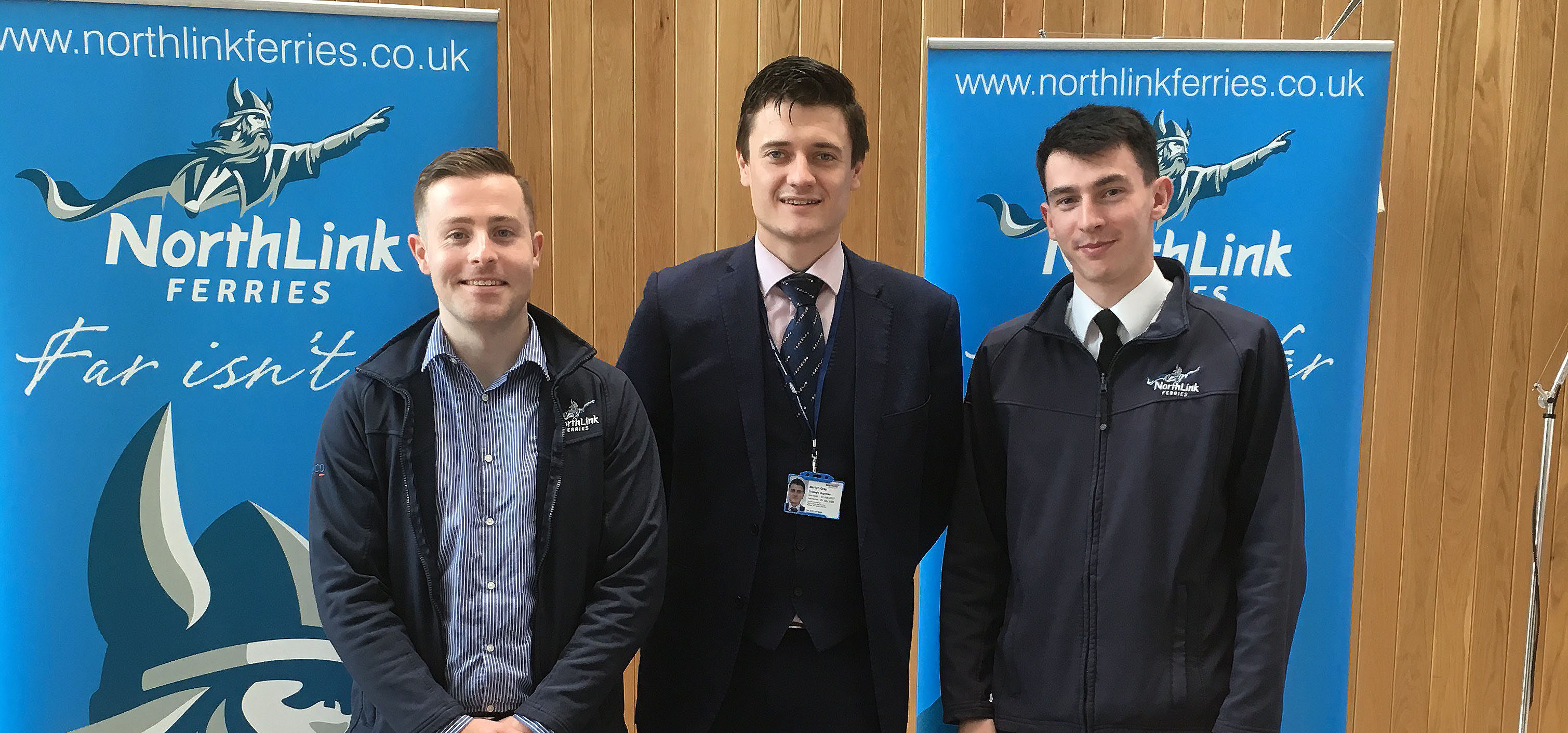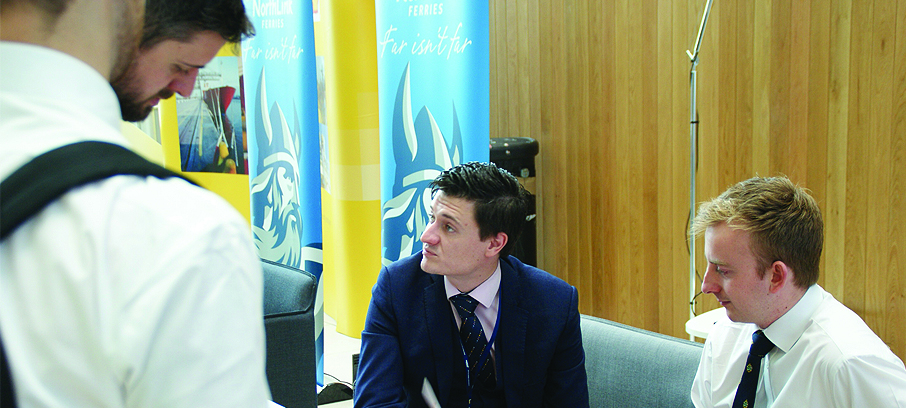 ---
Tags