Members at work
New ferries for Calais and Irish sea routes under construction good news for Nautilus members
10 June 2019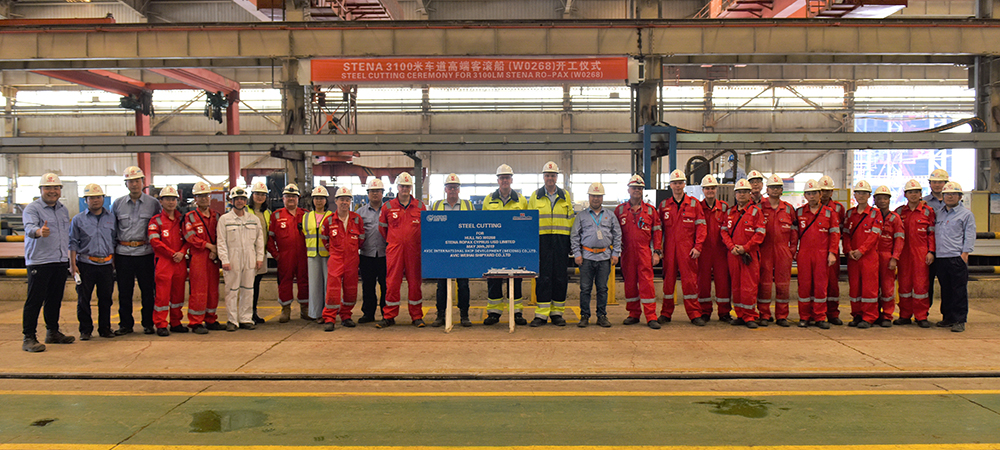 Nautilus members working on UK ferries are expected to benefit from the introduction of a giant Channel ferry to serve the Dover Strait on the ro-ro route to France.
Steel cutting has begun on a fifth Stena E-Flexer ferry - the Cote d'Opale - a new class of ferry that is under construction for the Irish sea route.
The Cote D'Opale is being built in China for Stena Ro-Ro and will be chartered by DFDS on bareboat basis for its Dover to Calais route.
Nautilus National Ferry Organiser Micky Smyth said: 'This is good news for our members at DFDS as it signals the company's intention to improve and expand its services on the short sea sector. The arrival of the Cote d'Opale to replace the Calais Seaways will also provide our members with assurances that the company is looking forward to the long-term future providing secure jobs for maritime professionals on the vessels and indeed ashore.'
The new ship is expected to be the longest ferry serving the Dover Strait when it arrives in 2021 and will be able to carry 3,100-lane metres of cargo, and 1,000 passengers and crew, with a fuel consumption 25% less than current vessels. It is expected to provide passengers with the 'largest shopping experience on the channel,' according to head of short routes and passenger at DFDS Kasper Moos.

Cote D'Opale - named after a ferry-port region of the same name in Northern France - will join sister ships the Cote des Dunes and Cote des Flandres, on the Dover to Calais route in 2021. It will replace the Calais Seaways vessel, which is currently the oldest and smallest passenger vessel on that route.
The keel is expected to be laid for Cote d'Opale once a third E-Flexer class ferry, Galicia, is floated for the Irish sea route. Galicia is one of three ferries being built for Brittany Ferries.
The steel cutting on the Cote d'Opale follows the keel laying of a second E-Flexer class ferry for the Belfast to Liverpool route – the Stena Embla – and the floating out of the first Stena Edda in January 2019, which is due to come into operation on the Dublin to Holyhead route in April 2020.
Stena has chosen to charter out its E-flexer ferry class ships, with Brittany ferries chartering three of four orders. Originally Stena Line intended to place all four of the initial members of the E-Flexer class on its routes from Belfast, but in the meantime purchased two other ferries, according to NI Ferry news.
The UK port of Felixstowe and Danish ferry operator DFDS have also agreed to increase ro-ro capacity at that port by more than 40% through investment in a new linkspan, tractor units and additional trailer parking facilities.
---
Tags