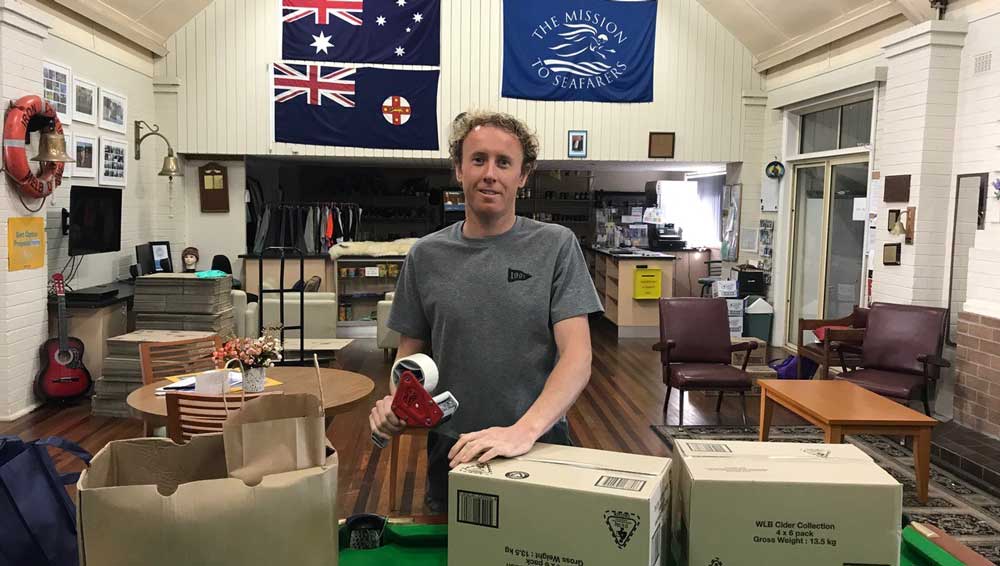 Crew members stranded onboard a cruise ship at the heart of a possible Covid-19 related criminal case in Australia, have received welcome support from the local New South Wales maritime community after a relief effort supported by a tug engineer.
Care packages from the fund-raising effort were delivered to each of the 1,100 crew on board the Carnival-owned Bermuda-flagged Ruby Princess cruise ship where it is berthed in Port Kembla.
Nautilus Federation affiliate the Australian Institute of Marine and Power Engineers (AIMPE) said that after the vessel was directed to Port Kembla in New South Wales (NSW), Svitzer port tug engineer Steve Krinks realised that there was a large community interest in supporting the crew onboard.
Mr Krinks joined the Mission to Seafarers in the port and generated additional local interest in the maritime community and further afield.
Mr Krinks gave up his own time for the crew fundraising effort to collect donations. He also assisted the box-packing operation at the local Mission.
A week after the vessel docked in Port Kembla, the hard work of Mr Krinks, the Mission to Seafarers and local Illawarra residents meant that donations worth over AUS$100,000 were received, making up 12 pallets of items.
The care packages for crew contained a range of essentials and snacks including Easter eggs, food and sanitary items, and along with a message of support from locals.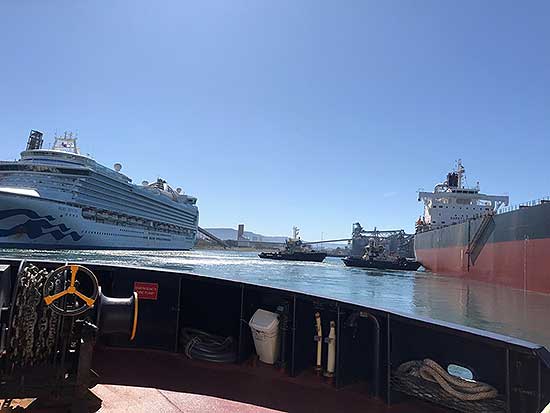 Nautilus Federation coordinator Danny McGowan said: 'It's great to see that, in spite of all the negative attention the vessel has received in the past weeks, local union members, charities and community understand the humanitarian side of so many seafarers being held onboard.
'We hope that the local and federal governments treat the 1,100 seafarers onboard with the respect and dignity that they deserve.'
The Ruby Princess disembarked 2,700 passengers in Sydney on March 19 after an 11-day cruise to New Zealand. Since then there have been more than 660 Covid-19 cases and at least 13 deaths associated with people onboard.
Nautilus has retained an expert legal team on behalf of its members working onboard the Ruby Princess after they got in touch seeking advice ahead of a police interview.
---
Tags